Cyclone Relief Charity T20
Hawkes Bay's ultimate Charity cricket Match!
On March 31st, a brave bunch of vets, farmers, and local legends unleashed the power of the mullet as they took on the Hawkes Bay Magpies in a charity T20 match.
We had a fantastic afternoon at Nelson Park. We really couldn't have asked for better weather, had a great turnout, watched some really good and entertaining cricket, and everyone seemed to leave with a smile on their face. Especially the Mullets who won the T20 by 23 runs! 
Final Score : Mullets 202/4  Vs   Magpies 179/10.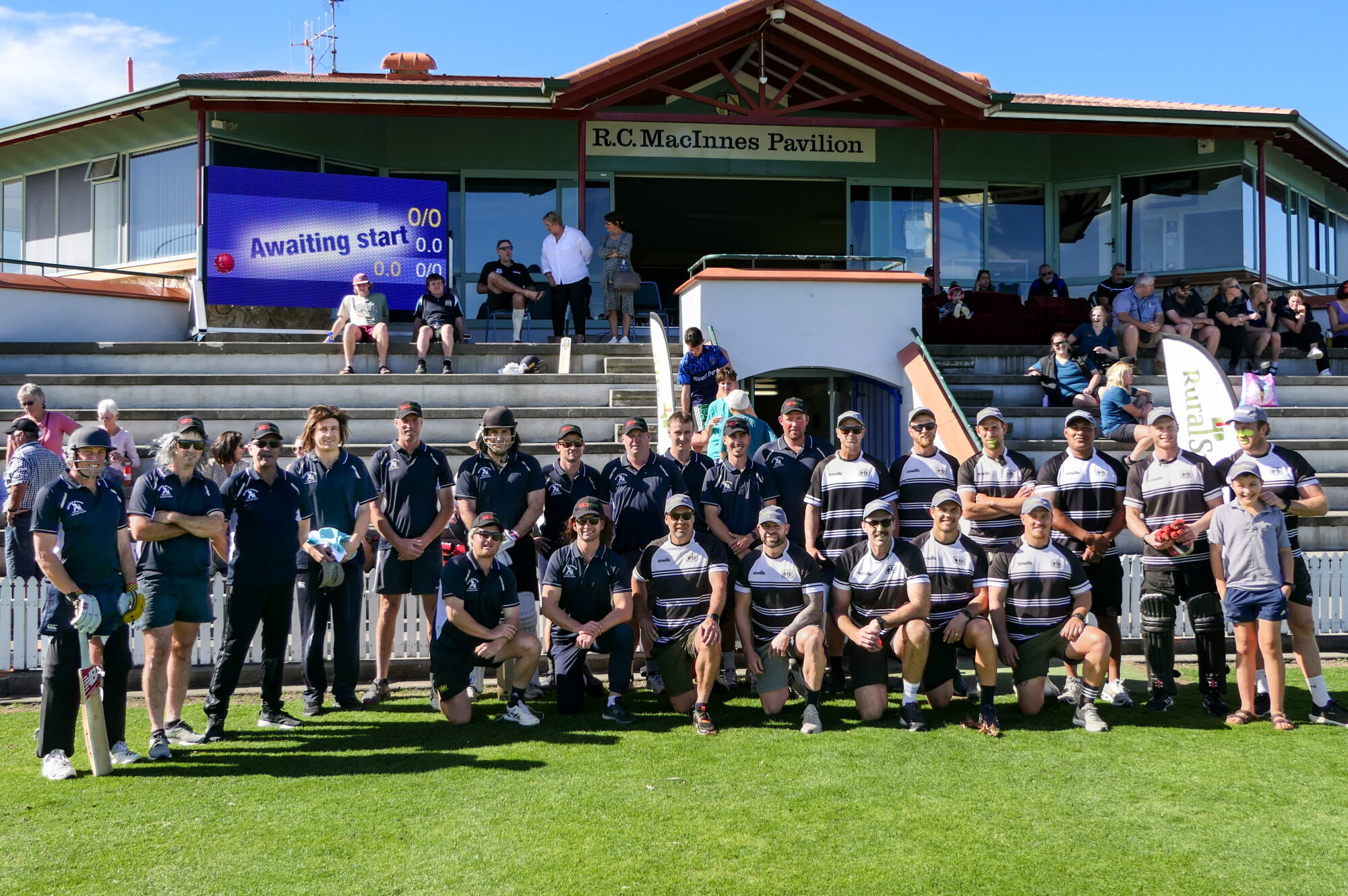 Why Mullets?
Earlier in the year, a few members of the Vet Services team volunteered to grow Mullets for 'Mullet March', a campaign launched by the Mental Health Foundation to raise awareness and funds for mental health across New Zealand.
After Cyclone Gabrielle, we were looking for ways to up the ante and to raise money to support our region. 
Nothing brings the Hawkes Bay community together faster than a game with the Hawkes Bay Magpies so we approached HBRU to see if their rugby players would be open in a friendly T20 against a team of vets, farmers and local legends in the name of charity to support our proud region. Lucky for us, they are all up for a laugh and have jumped onboard.
The Mullets Vs Magpies match raised $6,651 for the Rural Support Trust and Mental Health Foundation. 
You can re-watch the live stream of the T20 and catch all your favourite moments of the match here.