The Vet Services clinic in Hastings has a comprehensive team of companion animal, production animal and equine vets. The practice offers a wide range of services for all animal species including dog breeding AI services. Open 7 days a week, we are conveniently located on Heretaunga Street West. The clinic offers a 24/7 after hours service.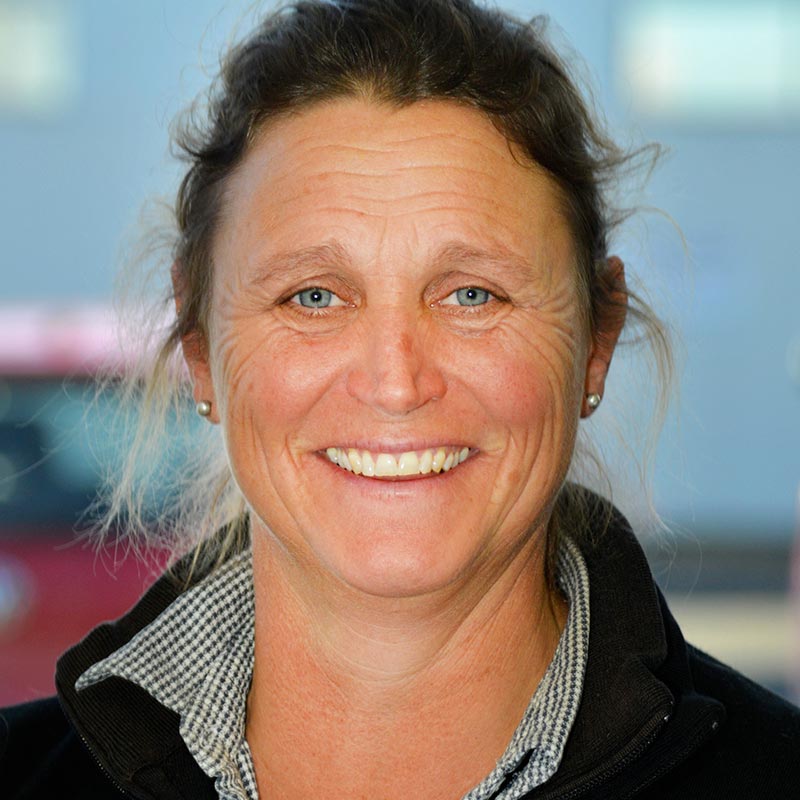 Production Animal Vet Team Leader
Clare has worked for Vet Services Hastings since 2001 and is the Hastings Production Animal Vet Team Leader.  
She enjoys all aspects of production animal work but has a special interest in dairy production. Clare has recently been involved with equine, cattle and sheep embryo transfer.  
In her spare time Clare is busy with her family, their horticultural business and spending time at the beach.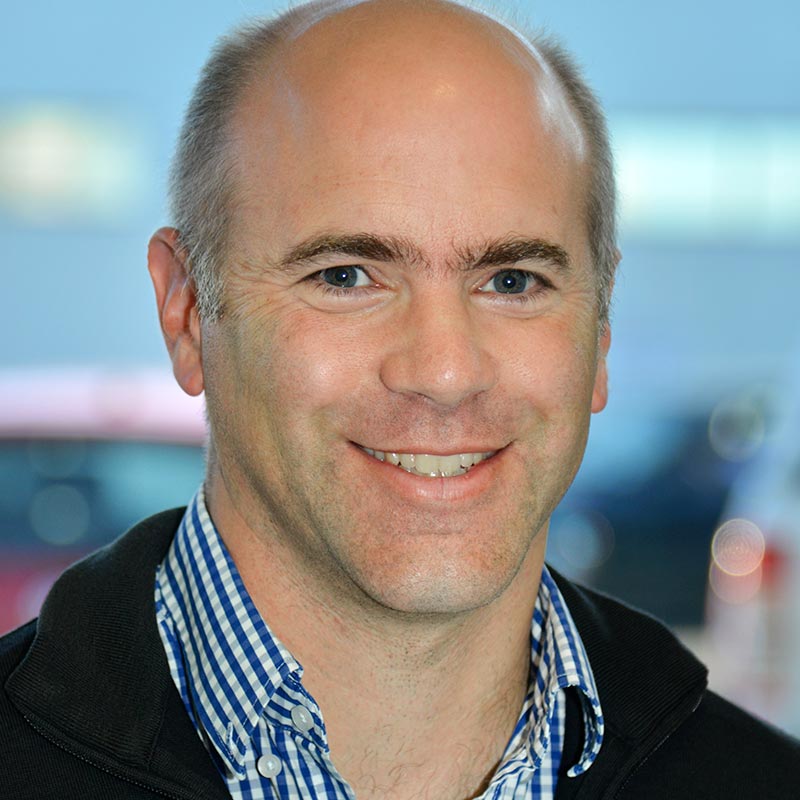 Companion Animal Veterinarian Team Lead
Neil graduated from Massey University in 2001 and spent two and a half years in a mixed practice followed by five years in companion animal and equine practice in the UK. Neil joined Vet Services in 2008 as a full-time companion animal veterinarian and became a company director in 2016. Neil's interests are in feline and canine medicine and surgery and is certified in the Penn Hip scheme in the screening for hip dysplasia. Neil is the Hastings clinic companion animal team leader. Outside of work Neil loves spending time with family and trying to keep up with three active kids.
Production Animal Veterinarian
Dave graduated from Massey University in 2002 and has worked as a production animal veterinarian ever since.
He began his career in Rotorua and Hunterville and now Hastings  
Also spent time on a very large stud cattle ranch in Montana USA and managed a large sheep stud in Southland.  
When he is not at work Dave is busy on his Angus and Hereford cattle studs, playing a bit of hockey and have a young family to occupy more spare time.
Production Animal Veterinarian
Anyika is a Hawke's Bay local who grew up on a Sheep and Beef property in Patoka. As a farmer's daughter she was always passionate about the outdoors and creating the best possible outcomes for farm production.
After graduating from Massey University, Anyika spent some time working as a mixed practice veterinarian, caring for both pets and livestock but soon decided she would prefer to focus solely on production animals. She spent a number of years working in our Waipukurau Clinic is now based in Hastings so that she can be closer to home and her young family.
Outside of her veterinary work, Anyika loves to keep active and competes in a variety of multisport and adventure races across New Zealand – always cheered on by her children and husband Duncan.
Production Animal Veterinarian
Greg has a member of the production animal team in Hastings since June 2018.   
After graduating in 1996 he has followed his passion in the sheep, beef and deer sector, working mainly on the East Coast of the North Island. He has held roles both as a rural vet and in supervisory management in several large, corporate sheep and beef farms.  
Greg's real passion is in helping farmers to improve the profitability of their farms by improving animal nutrition, health and welfare in a holistic way.   
Greg is also an approved Farmax consultant. 
Companion Animal Veterinarian
Helen works in the companion side of our business and divides her time between the Napier and Hastings clinics.
After graduating from Massey in 2002 she worked mainly in central Auckland before moving to the Hawke's Bay in 2012. She enjoys all aspects of small animal surgery and medicine but has a special interest in feline medicine.
She recently attended a course in feline behaviour and small animal dentistry.
Companion  Animal Veterinarian
Annelise graduated from the University of Pretoria in South Africa and joined the team in 2014, shortly after immigrating to New Zealand.
She is passionate about companion animal health and canine reproduction, splitting her time between the Hastings and Waipukurau clinics.
 Annelise brings with her experience with exotic birds and reptiles, many dog breeds and enjoys doing a wide variety of soft tissue surgery and clinical work.
When she is not working Annelise enjoys getting into the outdoors part of life, hiking and fishing, spending time with her partner, family and dogs and catching the Hawke's Bay sunshine.
Equine & Production Animal Veterinarian
Richard originally joined the Vet Services Team in 1989 arriving for a three-month locum and staying for three years.  
He spent four years abroad working in mixed bred and equine practices across the UK returning to our Hastings Clinic with a cemented interest in Equine work. 90% of Richards day is now involved with horses of all sizes and disciplines. He has interests in performance horses, equine lameness, radiography and reproduction.   
Outside of work his kids, partner and thoroughbred horses take up most of his time but enjoys swimming, fishing, and a bit of armchair critiquing for rugby and racing when he gets the chance.
Mixed Practice Veterinarian
Sal joined our Hastings team as a mixed practice veterinarian at the start of 2021, with a focus on large animals.
She grew up in sunny South Africa and worked in the dairy industry in Taranaki before going to university. During her studies at Massey University she spend some time at our Waipukurau clinic and enjoyed the sheep, beef and deer work.
Outside of work she plays some hockey and enjoys outdoor activities such as trail running, surfcasting and tramping.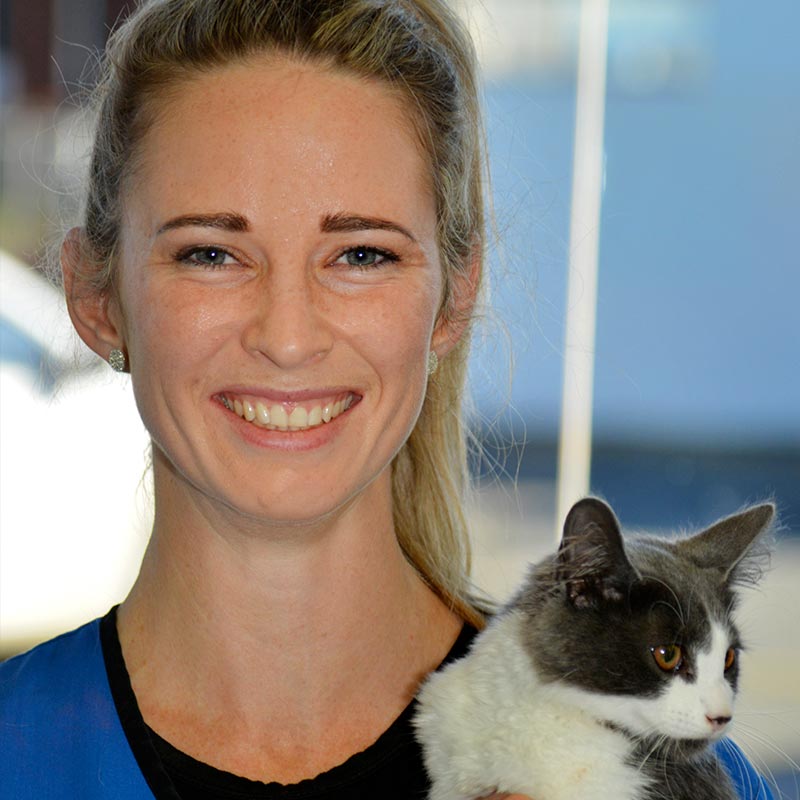 Companion Animal Veterinarian
Sharné is originally from South Africa but did her BVSc vet degree in Palmerston North. She moved to Hawkes Bay in 2011 to practice as a companion animal veterinarian and to this day is still loving it. She finished her Masters of Veterinary Medicine and Surgery with distinction at the start of 2017 and also completed a masters orthopaedic surgery paper in 2020. As can be deduced from this, she has a keen interest in all things surgical, especially orthopaedics and she is therefore one of the main small animal orthopaedic vets at VS. She is a self-professed crazy cat lady and will always find time to visit all the feline patients for a pat and a cuddle. Anything sporty will get her excited – she currently plays indoor football, outdoor football, futsal and hockey. She also enjoys boxing and weight training at the gym and snowboarding. With a busy lifestyle she always tries to find time for her friends and luckily, she has her Hawkes Bay born and bred husband Mark to support her in all her endeavours.
Companion Animal Veterinarian
Stuart Badger is a senior member of the companion animal team, having started working with Vet Services in Waipukurau in 1979 and moving to join the Hastings team in 1996. Stuart's areas of special expertise include a long devotion to orthopaedic surgery and these days he enjoys tackling some of the more challenging broken leg surgery cases from the other branches of Vet Services. Since 2003 Stuart has pioneered advanced canine reproductive services including frozen semen artificial insemination, semen freezing and the import and export of frozen dog semen. Breeder clients from the lower half of the North Island make use of this service. In his spare time Stuart's recreational pursuits include photography, scuba diving, hunting and spear fishing.
Mixed Practice Veterinarian
Henry grew up on the outskirts of Rotorua before touring the country by attending various universities. He studied a BSc. at Otago, postgraduate studies in Auckland and had a stint working on super yachts overseas before completing his BVSc. at Massey University.
After graduating vet school in 2018, Henry spent a   couple of foggy years in the Reporoa Valley. He comes to Vet Services Hawkes Bay searching for sunshine!
Henry has a keen interest in the production animal sector and will occasionally be seen in the companion animal side at Vet Services Napier. 
He enjoys anything sport, particularly rugby or cricket related. Henry has also developed a keen obsession with fly fishing and is in search of a trophy! If anyone is willing to share their spot, he's all ears.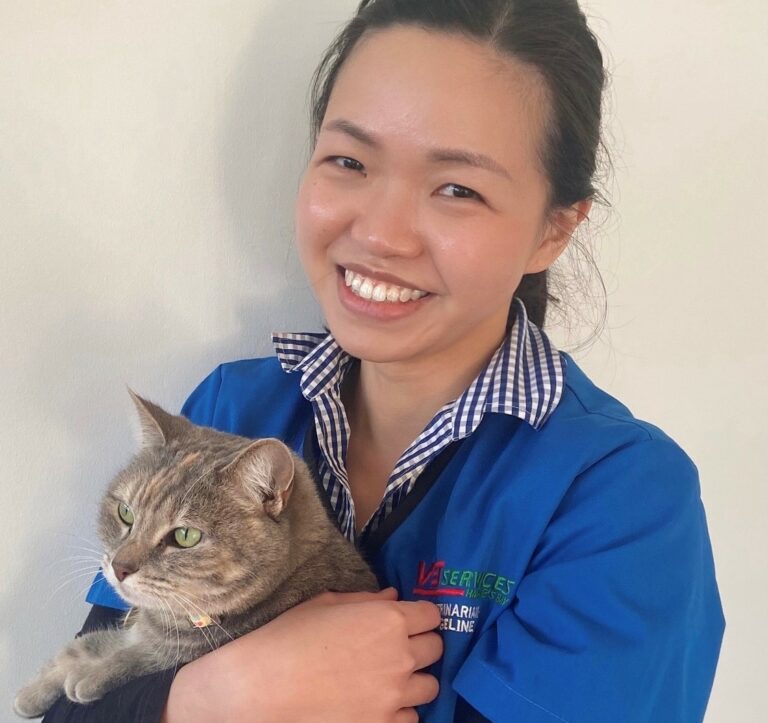 Companion Animal Veterinarian
Born and bred in Kuala Lumpur, Angeline has been in New Zealand since 2012. After living in the Manawatu and Waikato, she made the move to the sunny Hawke's Bay in 2019 with her partner and their fur child.
Angeline enjoys both medicine and surgery in clinical practice, but has a keen interest in companion animal dentistry.
During her free time, Angeline has a wide variety of hobbies including gardening, strength training and gaming.
Companion Animal Veterinarian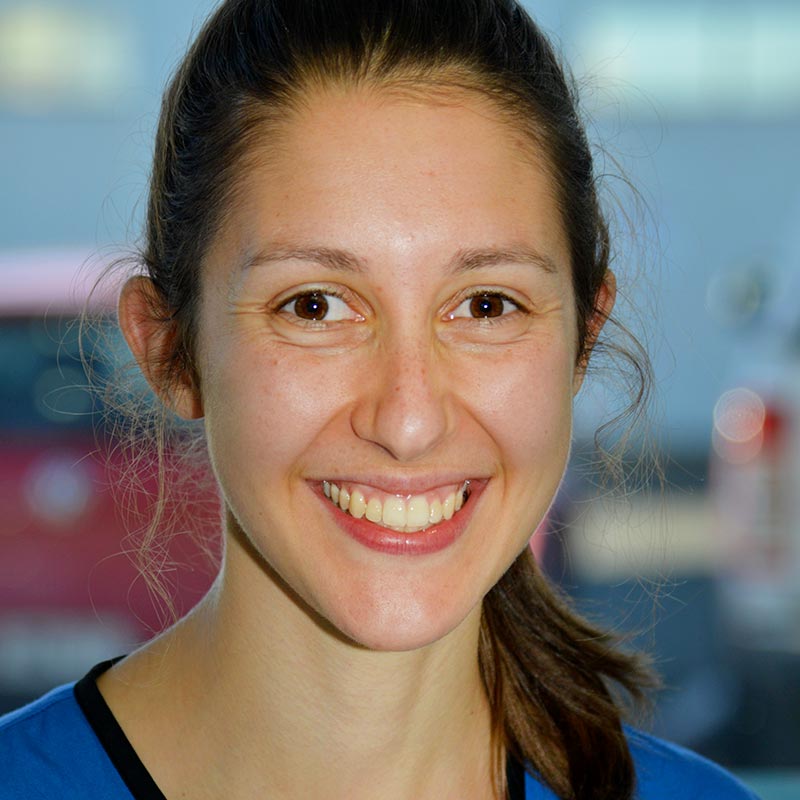 Companion Animal Veterinarian
Originally from Wellington, Rachel made the move to Hawke's Bay in 2012 due to being a lover of the outdoors and sunshine. 
After graduating from Massey in 2018, Rachel joined our Companion Animal team in our Hastings Clinic and loves working in a busy, diverse clinic. She enjoys all aspects of companion animal work but has a keen interest in internal medicine and ultrasound. 
Outside of work Rachel is often found running or walking up Te Mata peak, her favourite place!
Production Animal Veterinarian
Vet Nurse & Technician Team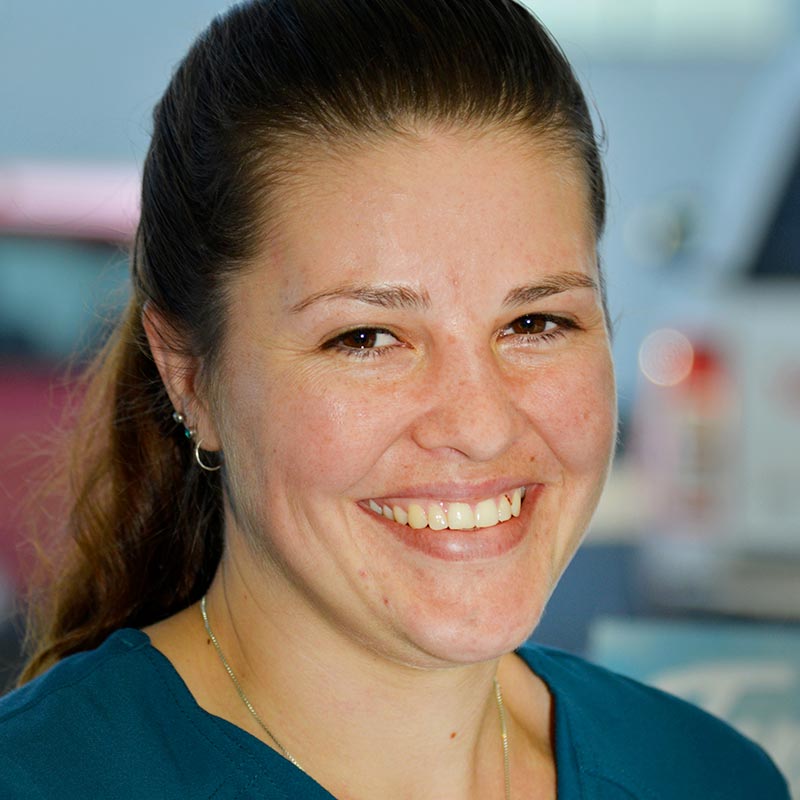 Senior Nurse
Celina is a passionate and friendly nurse who joined our Vet Services Team in March 2018. She enjoys assisting with orthopaedic surgeries, and helping pets and their owners overcome challenges, particularly with rehab work and nutrition. As part of this nutrition work Celina helps Yvonne run a Porky Pets Programme, educating pet owners about keeping their pets fit, and at a healthy weight.
When she is not at work, you may find Celina competing in agility with her Australian Working Kelpies (Riot & Villian), or in the bush 4x4ing with her partner and family.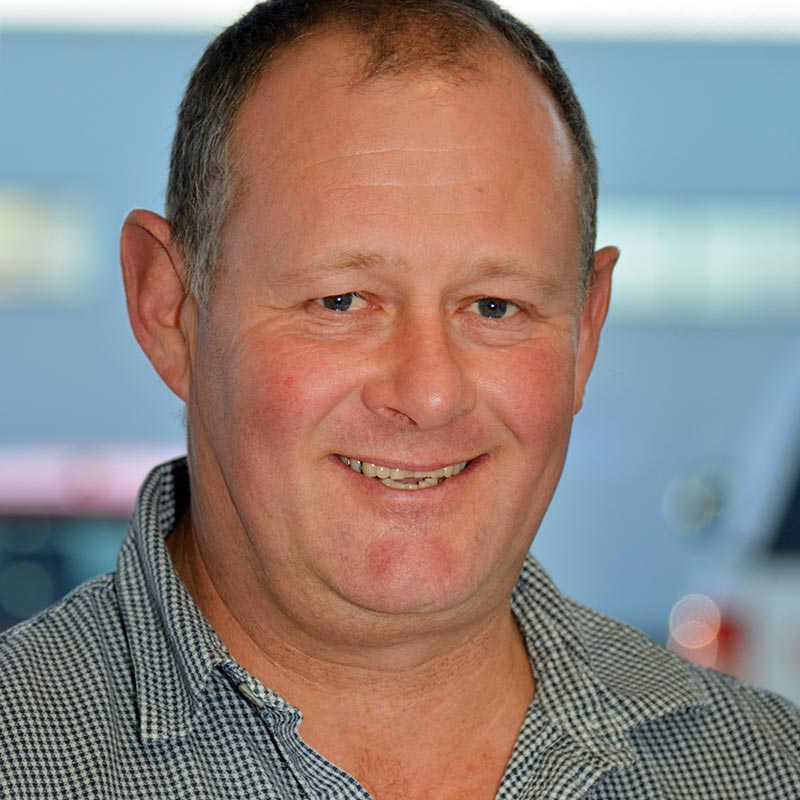 Vet Technician
Arriving from South Africa in January 2014, Hardy took on a new career in the animal health industry. He enrolled in a hoof trimming course at Veehof and was soon working with Franklin Vets and dairy cattle in Taupiri. Over 3 years Hardy continued his training and took a role as a Vet Technician. In 2018 after moving to Hawke's Bay Hardy joined Vet Services Hastings. He enjoys the laboratory work and the challenges that come with working with a variety of large animals on farm. In his spare time I enjoy spending time with my family, being on the beach and watching a good game of rugby.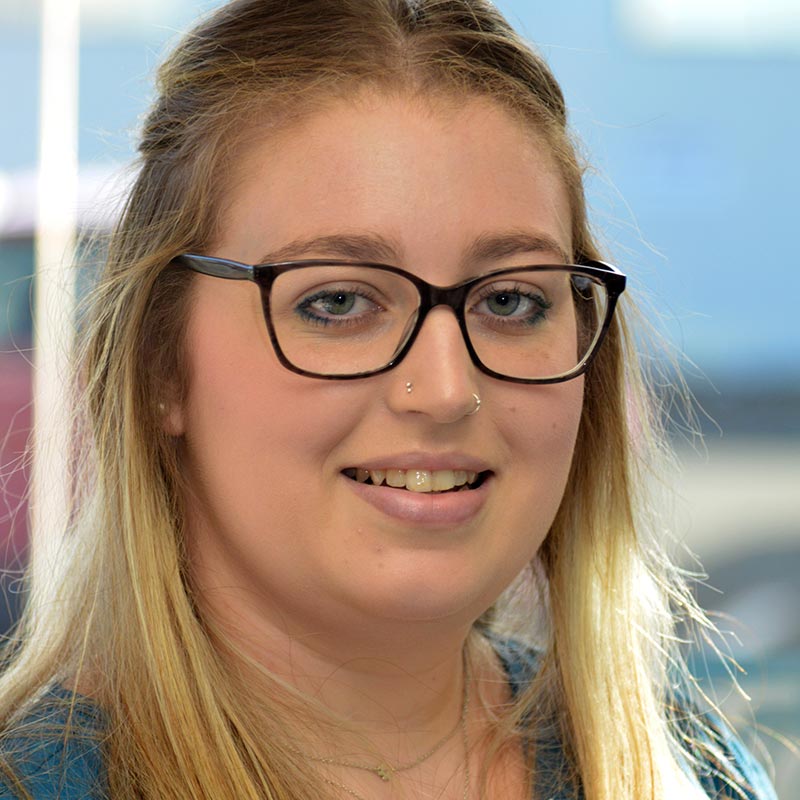 Vet Nurse
Kylie joined Vet Services in 2016 and has enjoyed working in a large team and fast paced clinic.
She is particularly interested in anaesthesia and patient care after surgery.
When she is not at work you will find Kylie spending time with family, with her 3 black cats, and enjoying the great outdoors Hawke's Bay has to offer.
Vet Nurse 
Michelle studied vet nursing at EIT in 2012 and apart from a small break to have her daughter in 2016, has worked in small animal practice ever since.
She has worked at Vet Services two separate times, the first being in 2015 prior to moving to Palmerston North, and then again in 2019 after returning to Hawke's Bay.
She enjoys medical nursing, dentistry and helping new nurses and students. When she is not at working she is busy with her young daughter who keeps her on her toes!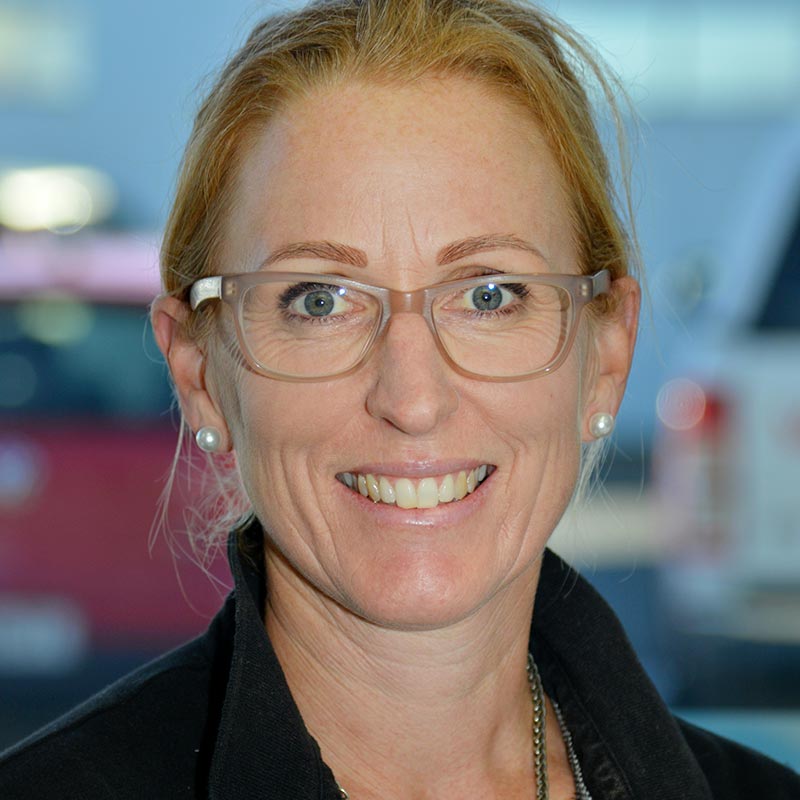 Customer Service & Equine Technician
Morag is a bright and bubbly member of our Production Animal Customer Service and Equine Team.
She joined Vet Services in 2017 as a Production Animal Receptionist fielding farm and equine enquiries, bookings and charges. Morag recently made the move to a new Equine Technician role and is very excited as this is an area she has a great interest in.
When she's not at work you'll find Morag spending time with her husband Wayne and two children Harry and Lucy on their lifestyle block at Ocean Beach, or enjoying some equestrian activities.
Equine Technician
Nicola joined the Vet Services Team in 2003 and is a key member of our Hastings Companion Animal and Equine Team.
She has been a mother hen to our Hastings nurses making sure things run smoothly in all areas of the small animal department.
Nic recently accepted a new role as one of our Equine Technicians, and is looking forward to spending more time with horses. Outside of work her two boys, hubby Callum, horses and farm keep her busy.
Vet Nurse
Paige has been a Vet Nurse in the Hastings team for the last three years. She is passionate about nursing critical patients back to health and being on the frontline for urgent animal care.
In the future Paige hopes to work on physiotherapy with pets recovering from orthopaedic surgery.
When she is not at work you will find Paige at the beach or river with my partner and dog whitebaiting, fishing or swimming.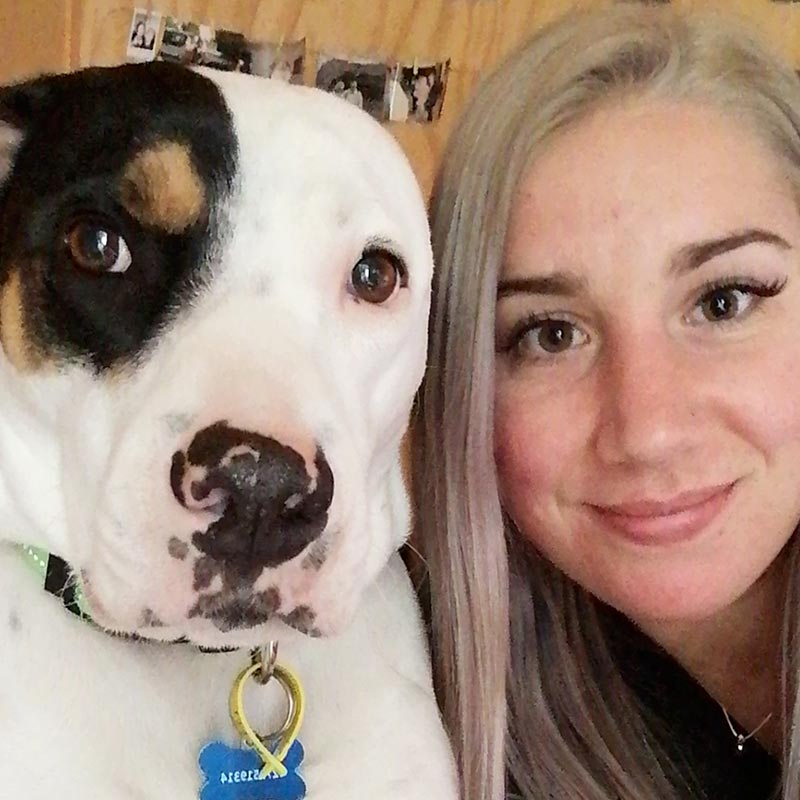 Vet Nurse
Sam started at Vet Services as a Nurse Assistant in 2018, while completing her Diploma in Veterinary Nursing at EIT. After graduating we were happy to have Sam join the team full time. 
For Sam, seeing a pet make a full recovery is the most rewarding part of the job! She also enjoys educating pet owners and is involved in our Puppy Pre-school. 
In her spare time Sam enjoys keeping active,  walking her 2 dogs, Nala and Kenny and spending time with her husband. 
Vet Nurse
Brenna joined the Vet Services team after moving from Dannevirke to Hawkes Bay in 2019 to study a Diploma of Veterinary Nursing at EIT.
She enjoys working with a variety of animal patients (but has a soft spot for working dogs) and loves being a part of their recovery.
There is never a dull day for Brenna working amongst the 'smallies team' and she looks forward to developing her career surrounded by supportive, passionate people.
Vet Nurse 
Summa joined Vet Services in 2016 and has been a member of our nursing team ever since. She has always been passionate about the outdoors, farming and working with animals. One of her favourite parts of the job is reuniting happy, healthy animals back with their owners.
In 2020 Summa helped the Vet Services team with pregnancy scanning and looks forward to working with sheep and large animals more in the coming seasons.
When she's not at work you will find Summa in the vege garden, with her dogs, or working on her lifestyle block where there is always plenty to do.
Nurse Coordinator
Yvonne qualified with a Certificate in Veterinary nursing in 2008, and began her career in a Veterinary Clinic in Napier before joining Vet Service Hastings in 2015 as their Nurse Receptionist.  Yvonne brings loads of energy and enthusiasm to her role of helping and assisting both our Hastings team and their clients in providing an extra arm of care, service and problem solving. Puppy preschool and Porky Pets are among her 'pet' projects, educating pet owners so that their furry friends get the best possible life.  Outside of work, Yvonne is an avid reader, she like nothing more than getting away with her husband and 2 dogs in their campervan.
Companion Animal and Production Animal Support Teams
Retail Manager
Dave Lowe joined the Vet Services team in 2019.   
He brings with him 32 years with corporate animal health companies from Coopers Animal Health 1987 to Boehringer-Ingelheim 2019 in a territory managers role.  
Joined Vet Services in October 2019 in the retail managers role in the Hastings clinic.  
Special interest in ecto parasiticide control in sheep and cattle.  
Enjoy open water swimming, hunting and endurance events.
Retail Manager
Garry joined the Vet Services team in November 2020. Garry brings a wealth of product, client and farming knowledge to the team and it is fantastic to have him on board.
He has previously held positions managing the PGG Wrightson retail store in Hastings, a similar position at a veterinary clinic in the King Country and worked for Farmlands.
Customer Service & Companion Animal Receptionist
After a long and fruitful career with Ziera Shoes Heather joined the team in June 2020.  
She brings a wealth of customer service experience to our reception team.  
When she is not doting on her little grandson, she is out on Community Patrol keeping the residents of Havelock North safe. 
Customer Service & Companion Animal Receptionist
Since arriving in NZ from the UK in 2000, Naomi continued to follow her passion in travel by lecturing for over 10 years in Auckland. After all the excitement of the big smoke she came to the fabulous Hawke's Bay and was renovating property and working in Hospitality before joining the team at Vet Services in 2013 on the front desk.  Her busy role on reception is always performed with excellence and attention to detail.  To her friends she is known as 'The hostess with the most-ess' and loves to entertain with dinner parties.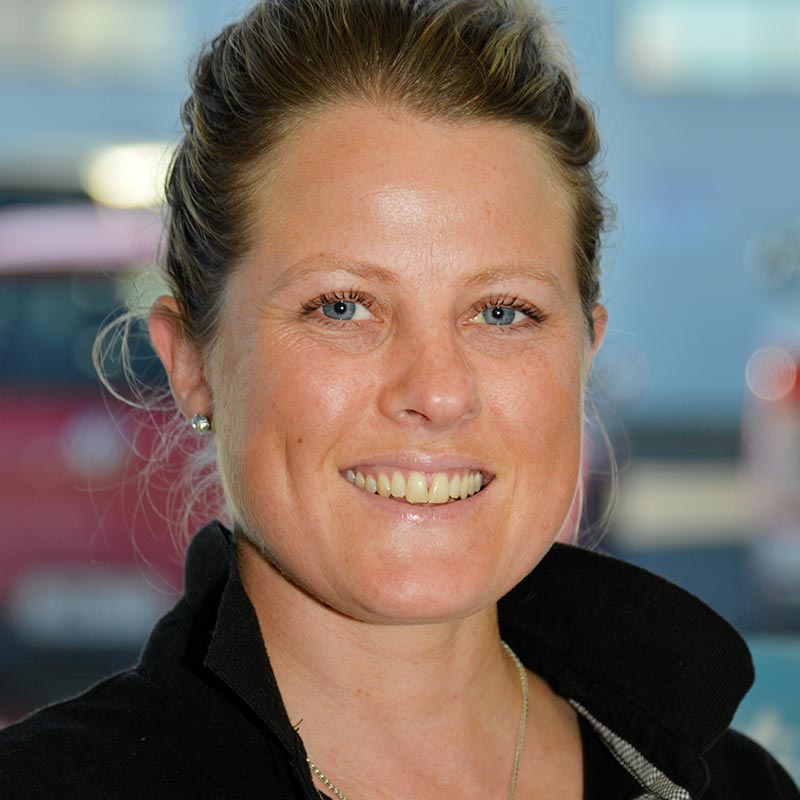 Customer Service & Production Animal Receptionist
Holly began her Vet Nurse career in our Dannevirke branch in 2008 then worked up in Wairoa for a couple of years before heading off to England on her big O.E. There she gained experience working for Jason Webb at his Australian Horsemanship yard while zipping about her homeland catching up with family and friends. 
Holly joined the Vet Services Hastings Nursing team in 2014 then moved to the Production Animal team in 2017 where she grows and shares her equine and farming knowledge along with a big smile and a bit of fun banter. 
Holly is a country girl at heart and loves spending her time at home on the farm in Puketitiri with her partner Chris Whittle as well as hacking out on her horse Harvey and working to help improve the land and its' environment.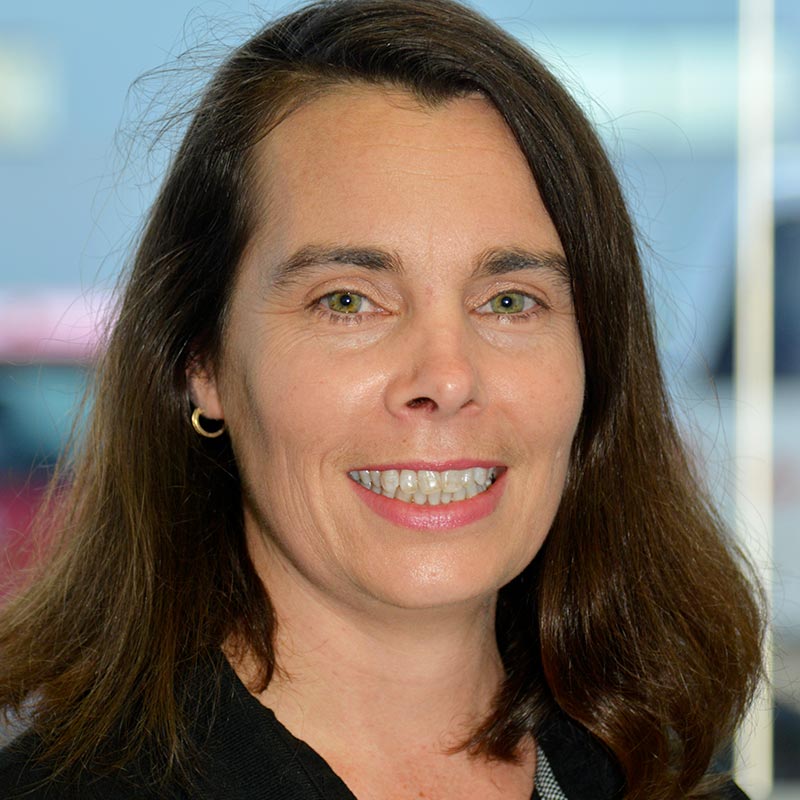 Customer Service & Production Animal Receptionist
Jo joined our Hastings Clinic after completing a Bachelor of Business Studies to be part of the Companion Animal reception team, many moons ago!  Whilst working on reception she also completed a Certificate in Veterinary Nursing by correspondence with Otago Polytechnic.    
In her early 20s Jo did her big OE in the UK working with polo ponies based in Ascot. While horsing around over there Jo stumbled upon carriage driving and even competed at England's Horse of the Year Show with Gary Docking.  
Currently spending most of her time on our Production Animal desk, Jo is definitely our go to girl for tech assistance.
Customer Service & Companion Animal Receptionist
Haley has spent time in both our Hastings and Napier Clinics as one of our customer service superstars.
When she is not at work, Haley can be found busy in the kitchen decorating amazing cakes and with her young family.
Customer Service & Companion Animal Receptionist
Lucy joined the Vet Services team in 2020 and can be found on small animal reception in the Hastings clinic. She has previous experience in animal science and care, as well as customer service, and is on a mission to do the best for our clients and their animals.
Lucy is a long time animal fan who loves any and all creatures, including snakes and spiders! She owns a variety of her own fur babies at home but particularly loves her horses.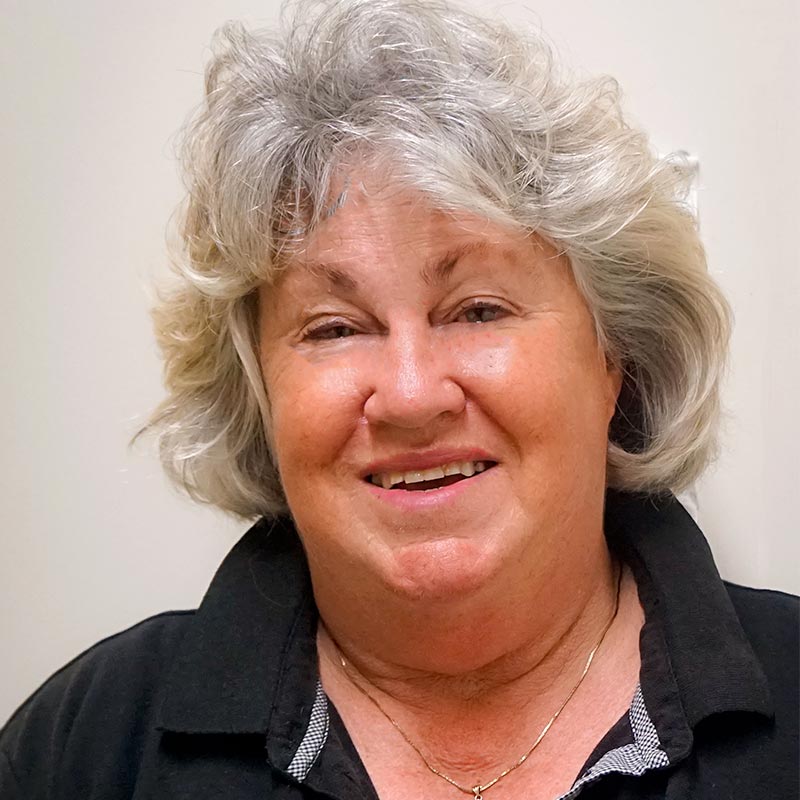 Building Services

Nicki joined the Vet Services team in 2007 after her daughter (who was a Vet Nurse at the clinic at the time) recommended she apply for a cleaning and building services position. Clients may not see her often but she is a very important part of our team and helps Vet Services provide top care for your pets.
When she is not working you'll find Nicki busy caring for her animals & family or watching rugby with her husband.
Customer Service & Production Animal Receptionist
Customer Service & Companion Animal Receptionist