Our Vet Services Napier clinic was established in 2012 to cater for the growing demands of veterinary care in the Napier area. The clinic has a strong companion animal vet team, which is complemented by its modern clinic and experienced production animal retail and equine veterinary teams.
Companion Animal Veterinarian & Practice Manager.
Veronika has been a big part of the Vet Services team since 2016. 
Originally from the Czech Republic, Veronika immigrated to New Zealand in 2005 and spent 12 years working in a busy companion animal practice in Christchurch. After her 2 boys were born, Veronika and husband Johnny moved the Hawke's Bay to be closer to family. 
Veronika is an excellent leader and played a big role in the design, functionality and fit out of our new clinic.
Her special interests include small mammal veterinary care and ultrasonography. In 2021, Veronika completed her Masters of Veterinary Medicine specialising in ultrasonography.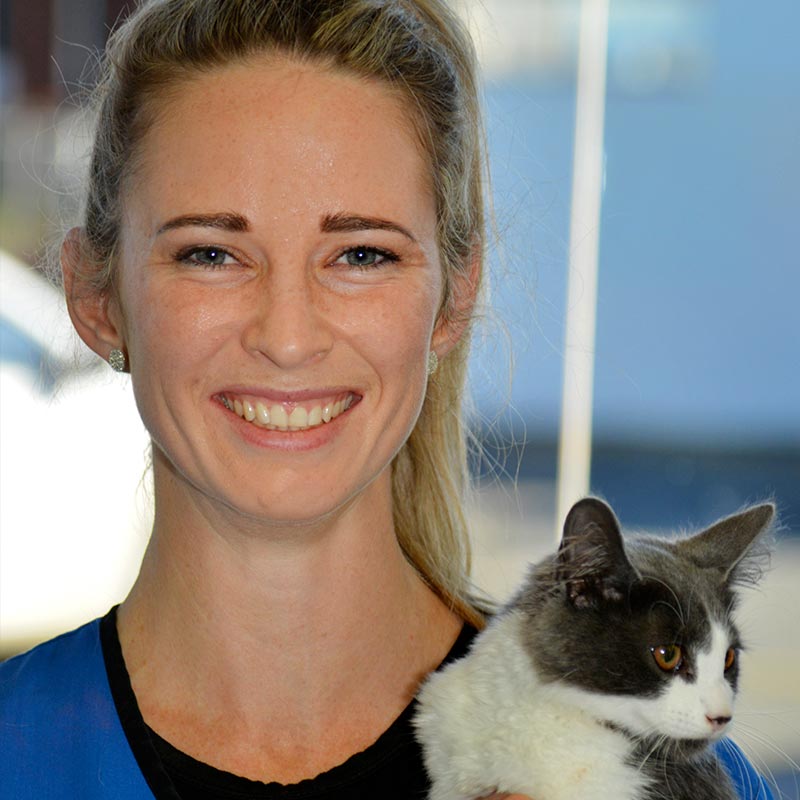 Companion Animal Veterinarian
Sharné is originally from South Africa but completed her BVSc vet degree in Palmerston North. She moved to Hawkes Bay in 2011 to practice as a companion animal veterinarian and to this day is still loving it.
Sharné  is a talented orthopaedics surgeon who is always looking to improve her skillset. In 2017 she completed a Masters of Veterinary Medicine and Surgery with distinction and in 2020 a masters orthopaedic surgery paper.
As a self-professed crazy cat lady Sharné i will always find time to visit all the feline patients for a pat and a cuddle.
Outside of work Sharné and her husband Mark are kept busy with their sons, lots of sport and socialising with friends. 
Companion Animal Veterinarian
Siobhan is one of our companion animal veterinarians that joined in May 2019. Siobhan moved to the Hawke's Bay after graduating in 2017 and hasn't seemed to be able to leave.
Her interests include birds, pocket pets and exotics, and diving in surgery. She enjoys seeing the relationship clients have with their pets and loves when she can do something to help maintain or strengthen this.
Outside of work Siobhan loves keeping herself fit, whether this is at the gym, dancing or doing aerial sports.
Companion Animal Veterinarian
Kate joined the Napier team in 2022 after moving to Hawkes Bay with her family.
Kate has been a fantastic addition to our veterinary team. She enjoys all aspects of companion animal veterinary medicine. 
When she's not at work, Kate is a busy mum of twin daughters. She and husband Danny enjoy getting to the beach and making the most of all Hawkes Bay has to offer.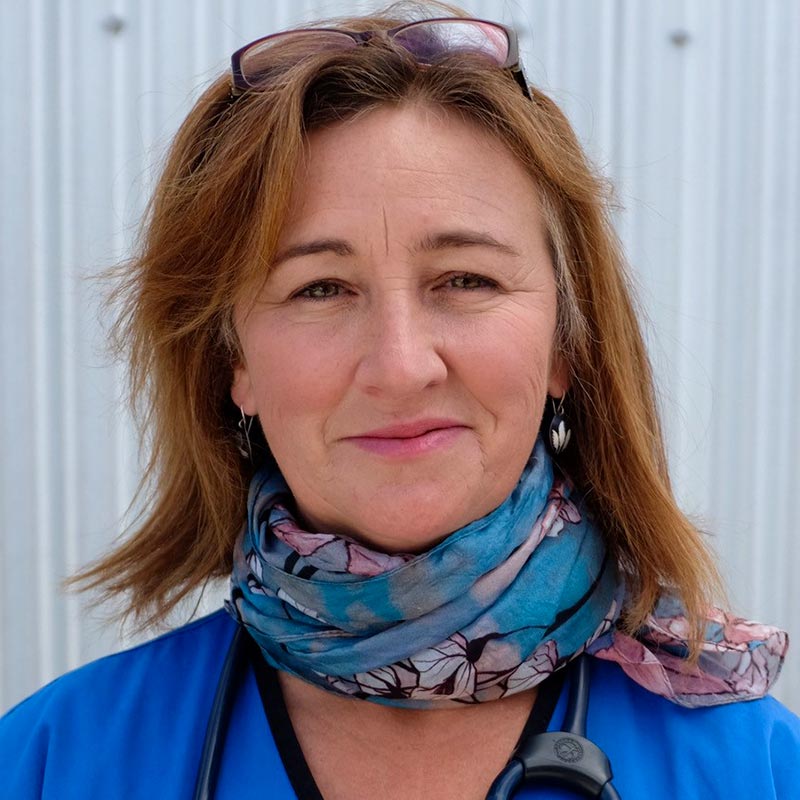 Companion Animal Veterinarian
Bridgette joined the Vet Services Team as a Locum in 2018, taking a permanent position in our Napier Clinic in 2020.
Bridgette enjoys all aspects of small animal veterinary medicine but has a special interest in birds and wildlife.
Outside of work Bridgette and her husband Jeff Niblett run New Zealand Game Birds and are kept busy by their 3 children, 4 fat horses and too many dogs to count.
Equine & Companion Animal Veterinarian, Clinic Management.
Dave joined the Vet Services team in 1996 after moving to New Zealand from South Africa. He is based out of our Napier Clinic and involved with both the equine and companion animal divisions of our practices. 
Dave has a special interest in equine dentistry and lameness/foot balance and is very experienced with ultrasonography and radiology in horses. 
Dave's always had a passion for horses and the outdoors. When he is not at work you may find him riding his endurance horses with his wife Pilar or near the water, surfing, diving, or volunteering with surf lifesaving with his sons.
Companion Animal Veterinarian
Bailey always knew she wanted to work with animals. From a young age she had an interest in animal behaviour and training, patiently teaching her family cat tricks which reduced their aggression. 
After graduating from Massey University in 2022, Bailey moved to Napier to begin her career as a small animal veterinarian with Vet Services.
Bailey is enjoying all aspects of the job, but has a particular interest in soft tissue surgery and loves getting to know new clients and their puppies or kittens during vaccination appointments.
Outside of work, Bailey enjoys arts & crafts, travel, playing music, and spending time with her rescue cat Blue. 
Companion Animal Veterinarian
We welcomed Renate to our team in mid July.
Renate is an experienced small animal veterinarian who is currently sharing her time between Napier & Waipukurau.
Renate has completed her postgraduate training in veterinary acupuncture through the International Veterinary Acupuncture Society and is a certified Canine Rehabilitation Practitioner (University of Tennessee). She loves being able to help more animals, to improve their quality of life and keep them moving.
Renate lives on a small lifestyle block in Waipawa with her husband, two active young boys and a whole menagerie of pets. If there is any spare time you can find her in the gym, going on adventure with the motorhome or just enjoying a cup of coffee or glass of wine depending on the time of day.
Veterinary Nurse, Clinic Coordinator. 
Astrid was born and raised a small traditional town Tübingen, in southwest Germany. She grew up looking after a variety of pets and decided to turn her passion into profession, completing a Diploma in veterinary nursing in 2012.
Astrid began her career at a specialist vet clinic, using CT scans and preparing/assisting for Gastroscopy, orthopaedics and heart surgery.
in 2015, Astrid and her friend Anna decided to travel to New Zealand and has never left! Astrid joined the Vet Services team in 2018 and is now our Napier Clinic Coordinator.
Outside of work Astrid likes to be outdoors at the beach, playing netball, snowboarding or exploring new tracks with her dog Cleo and partner Nick.
Head Veterinary Nurse
Mary-Jane grew up in Inglewood, Taranaki on a small dairy farm were she helped her mum with the cows and beef cattle. 
Animals were a big part of her life growing up so she decided to pursue a career in vet nursing. 
After graduating with a Diploma from Wintec, Mary-Jane moved to Taupo to work in a mixed practice clinic before joining her partner in the sunny Hawke's Bay in 2020.
Mary-Jane was promoted to head nurse in 2023 and is enjoying the additional responsibility of leading the team.
In her spare time Mary-Jane plays netball, loves to shop and binge watch Netflix.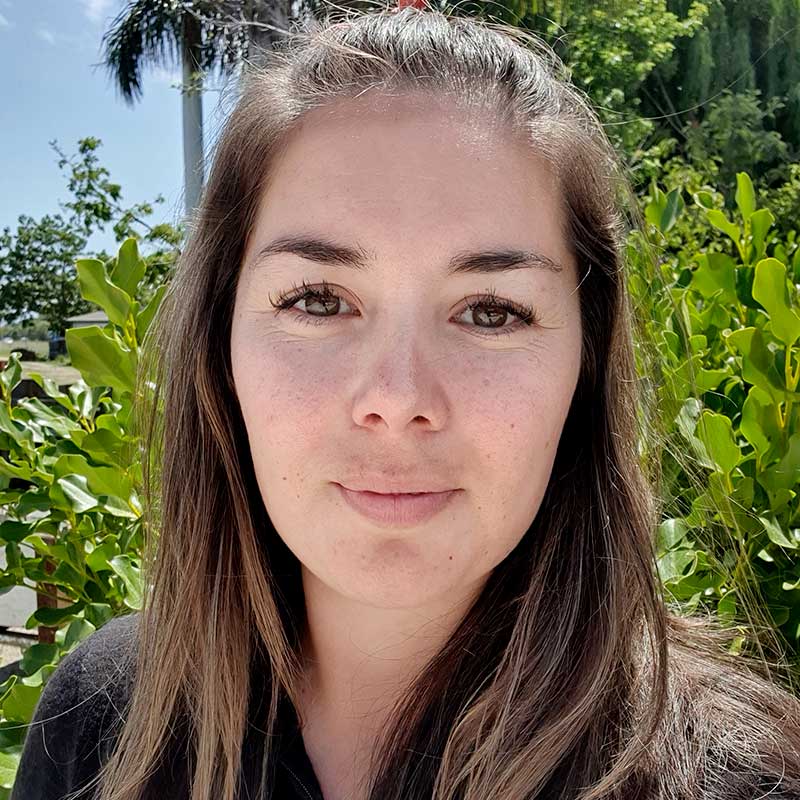 Senior Veterinary Nurse
Holly grew up in rural Hawke's Bay and always wanted to work with horses. While studying a certificate in veterinary nursing, Holly completed work experience at Vet Services Hastings and loved it – Following the placement she decided that vet nursing was exactly where she wanted to begin her career.
She took a full time position with the Hastings Clinic in 2013, and transferred to help open our new Napier branch in 2016. While she has worked for Vet Services Holly has completed her diploma in veterinary nursing (correspondence with Otago University) and has enjoyed companion animal work so much that she hasn't pursued equine work. 
When she is not at work Holly is kept busy with her two children, and any spare time is used up riding her horse, catching up on a good program or simply getting outdoors.
Veterinary Nurse & Equine Technician 
Born and bred in the Hawke's Bay, Deanna started riding horses from a young age and started competing at 13.
She started studying at EIT in 2018 to graduate in 2020 with a Diploma in Veterinary Nursing. 
Deanna has been working at Vet Services since February 2020. She is passionate about all animals and is excited to see where this career path leads.
Veterinary Nurse
Sana joined the Vet Services team in March 2023. 
With over 11 years of veterinary nursing experience, her favourite part of the job still remains the variety of cases. Recently, she has really been enjoying providing veterinary care for working dogs and helping those patients return to full strength. 
Outside of work Sana likes to make the most of the food, wine and great beaches that Hawkes Bay has to offer, snuggling up with her cat Zuri, and sneaking in a bit of travel with her partner and friends.
Veterinary Nurse 
Tegen joined the Vet Services Napier team towards the end of 2020 after completing her Diploma in Veterinary Nursing through EIT. 
Growing up with 2 younger brothers she has had plenty of experience with wild animals. Tegen loves all furry friends that may come through our doors but especially enjoys her feline patients. She enjoys all aspects of nursing particularly enjoying the weeks she is on surgery as you never know what patient you may get e.g routine or an emergency. She continues to enjoy her career path and learns something new everyday! 
When not at work Tegen enjoys life's simple pleasures like taking a well deserved nap, watching Netflix or playing with her cat Scooter. On occasion she can be sporty and enjoys playing squash at the local club, being the youngest member on their committee. 
Veterinary Nurse
Becs completed her Diploma in Veterinary Nursing with UCOL in Palmerston North in 2019 and joined Vet Services Napier in February 2022. 
Becs loves all aspects of being a Veterinary Nurse. She particularly enjoys anesthesia and surgery, the variety of cases and patients (companion, pocket, and wild), and learning about pet nutrition and weight management.
When she's not at work, Becs enjoys fishing and keeping active with surfing, inline skating, aerial hoop skills and pole fitness. 
Veterinarian / Vet Nurse
Catarina joined the Vet Services nursing team in May 2023. 
Originally from Brazil, Catarina has completed a Bachelor of Veterinary Science overseas and is in the process of becoming registered as a veterinarian in New Zealand. 
Catarina enjoys working in a big team and while she is passionate about all aspects of small animal medicine she does have a special interest in dental surgery. 
Outside of work Catarina spends lots of time with her daughter and family, is studying English and keeping fit with pilates.
Customer Service & Support Team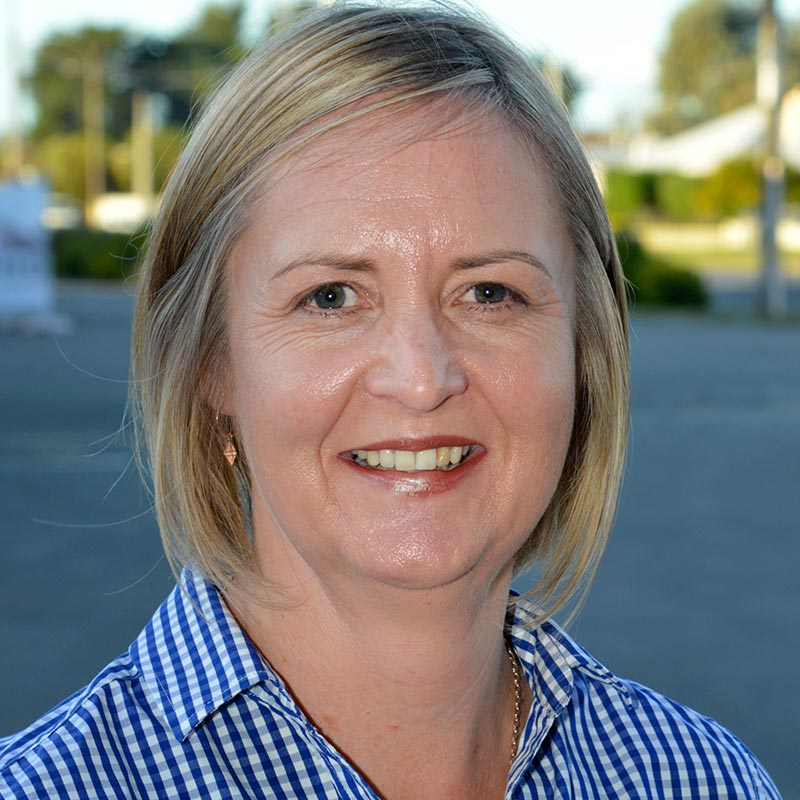 Accounts & Administration 
Lisa joined the Vet Services team as a receptionist in 2004 in the Waipukurau clinic.  She took on other office duties in the Waipukurau clinic as Office administrator and in 2018 moved to the Napier clinic. 
Outside of work Lisa enjoys walking and spending time with family.
Retail Manager
Dave Lowe joined the Vet Services team in 2019.   
He brings with him 32 years with corporate animal health companies from Coopers Animal Health 1987 to Boehringer-Ingelheim 2019 in a territory managers role.  
David has a special interest in ecto parasiticide control in sheep and cattle.  
When he's not at work David enjoys open water swimming, hunting and endurance events.
Reception & Customer Service
Barb joined Vet Services Napier in 2022. With over 8 years of experience in medical reception Barb has been enjoying the move to veterinary reception – and getting to know a wide variety of cute clients.

Barbs hobbies outside of work include, bee keeping and stained glass artwork. In her down time she keeps social with friends and family,  
Reception & Customer Service
Letitia joined the Vet Services team in November 2021. She has always been passionate about animal care with a career in pet shops and has enjoyed moving to a veterinary clinic where she gets to see more of our clients pets. 

Letitia's favourite part of the job, is working with a large and supportive team. She has a real soft spot for our puppy and kitten clients and enjoys seeing how much they've grown between routine appointments. 
Outside of work, Letitia is kept busy with her three dogs and teenage daughters. They attend CGC dog training, love running the dogs at the river and the occasional agility show.  In her spare time Letitia likes to watch basketball and heading to the Speedway. 
Reception & Customer Service
Naomi has been part of the Vet Services team for over 10 years. She moved from Hastings to our new Napier clinic in December 2022.

Naomi loves the variety that comes with working within a veterinary clinic as no two days are ever the same. Some of her favourite aspects of the job is getting to know your pets and organising events and team building activities for staff with our wellness committee.
When she's not at work Naomi likes to make themed cakes, spend time with her lovely dog Moops and make the most of all that Hawkes Bay has to offer with walks on some of our great beaches, exploring food markets and entertaining friends and family.
Dog Groomer
Adrienne started her grooming journey about 24 years ago as a bather/dryer and quite quickly progressed to actually grooming. She had a few years break while she trained and worked as a hairdresser, but eventually returned to doing what she loves the most – grooming and hanging out with dogs! 
Adrienne is a current member of the New Zealand Dog Groomers Association (NZDGA) and enjoys attending training and seminar weekends to further her skills and knowledge. 
In her spare time Adrienne enjoys showing her toy poodle. She showed and bred her griffons for 20 years and is currently owned by 2 griffons. 1 standard poodle, 1 toy poodle, 1 viszla, a cat and a snake neck turtle.