Every pet owner should consider pet insurance. It will protect you from unexpected vet bills and help your pet get top veterinary care.
do you have your insurance sorted?
Pet insurance is just as important as insurance on your house, car, or even your own health! Covering the cost of treatment for an injured or sick pet, avoiding the financial stress that comes along with unexpected vet bills, and ensuring you can give them the best possible medical care for a swift recovery. 
Like any insurance, the hope is that you won't need it, but when you do you'll be very glad you had it! 
There are several different providers and each has their own policy types, terms and conditions.  Most have a range of covers starting at a basic level of care, covering surgery or accidents only, to a comprehensive plan which covers everything including routine preventative health care.  Premiums vary depending on the plan type and the species or breed of animal being covered, and whether full cover is required or partial payment (for example insurance can cover 80% or 100% of the fee).
Take a look just a few pet insurance providers we have available in New Zealand below – you may even be eligible for 6 weeks of free insurance!
AA Pet Insurance have three plans and a simple application process so that you can relax and enjoy life with your most huggable family member.
AA Member and Multi-pet Discounts
Holiday Cancellation Cover
Starter Cover for Puppies and Kittens
No Upper Age Limit Once Insured
Optional Dental Cover

Cover up to 80% of Eligible Vet Bills
Southern Cross Pet Insurance loves looking after New Zealanders' pets. 
Southern Cross look after the whole family
Simple plans for all budgets
Coverage for inherited conditions
Discounts for multiple pets
Add extra cover like dental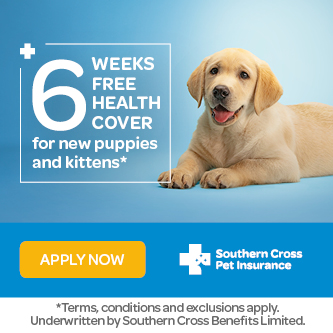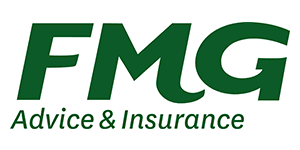 FMG Farm Dogs Insurance
Up to $1,000 to cover treatment to extend the useful working life of the dog or prevent death, whether or not death occurs.
Cover for farm dogs for death caused by an accident, illness, disease, or theft.
Cover if an accident, illness or disease results in the dog being permanently incapable of fulfilling its on farm duties.
Unspecified farm dogs – up to $3,000 for dogs which aren't specified on your policy.
*While our team are happy to suggest insurance providers, we recommend you also do your own research to find the best plan for you and your pet.