The Vet Services clinic in Waipukurau has a strong team of production animal & companion animal vets. The practice offers a wide range of services for all animal species. Our on-site horse stocks provide a convenient location for all your equestrian needs as well as surgery facilities and consult rooms for your precious pets.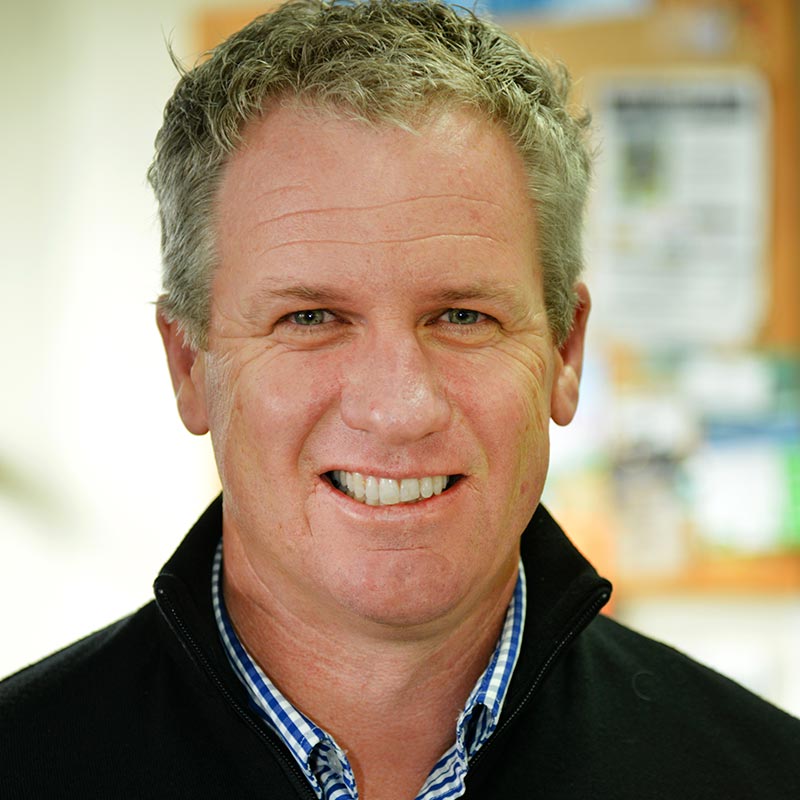 General Manager of Vet Services Hawke's Bay 
Brendan joined the Vet Services Team in 2011 as our Business Manager. He is a qualified Chartered Accountant, is passionate about Hawkes Bay, animals and the rural sector and has been often referred to as a wannabe farmer. He really enjoys the veterinary industry and all of the challenges that come with it.
In his spare time he enjoys spending time with his wife Kelly, son Hamish and daughter Holly. A self-confessed sports nut, BJ as he is more commonly known spends as much time as he can on the tennis court, golf course and mountain bike trails. He has also completed two half iron-mans and the jury is out on whether there will be any more! BJ also takes more than a passing interest in the thoroughbred industry.
Production Animal Veterinarian Group Leader 
& Clinic Coordinator
After completing her Veterinary Degree at Massey University, Camille started work in 2004 in Dannevirke. The rest of the world beckoned and she went off to work overseas, first in Australia and then in the UK. In 2007 she returned to NZ working in the Rangitikei region. Still keen to broaden her horizons and experience, she moved to the South Island to work in Cheviot. Whilst here she enjoyed working with a diverse range of sheep breeds in some amazing parts of the countryside.  
In 2014 she headed north and started work at Vet Services Hawkes Bay. Here at Vet Services Camille enjoys working together with farmers to achieve the best out of their animals and farm production systems. Outside of work Camille spends time on her farm and enjoying the outdoors with her partner and son.
Small Animal Clinic Coordinator
Jess is one of our most experienced Vet Nurses who  has been with Vet Services since 2004. 
Over the years her position has developed and she is now our Head Nurse, Business Development and Small Animal Clinic Coordinator. 
Though not handling the day to day care of our patients as much these days, Jess's role involves working across our five clinics helping with business development, mentoring our nursing team, and ensuring you and your pets have the best experience when visiting our clinic.
In her spare time, Jess enjoys spending time with her family and pets, and making the most of the Hawkes Bay sun and beach.
Companion Animal Veterinarian
Annelise graduated from the University of Pretoria in South Africa and joined the team in 2014, shortly after immigrating to New Zealand.
She is passionate about companion animal health and a key member of our busy Waipukurau Clinic. She brings with her experience with exotic birds and reptiles, many dog breeds and enjoys doing a wide variety of soft tissue surgery and clinical work.
When she is not working Annelise enjoys getting into the outdoors part of life, hiking and fishing, spending time with her partner, family and dogs and catching the Hawke's Bay sunshine.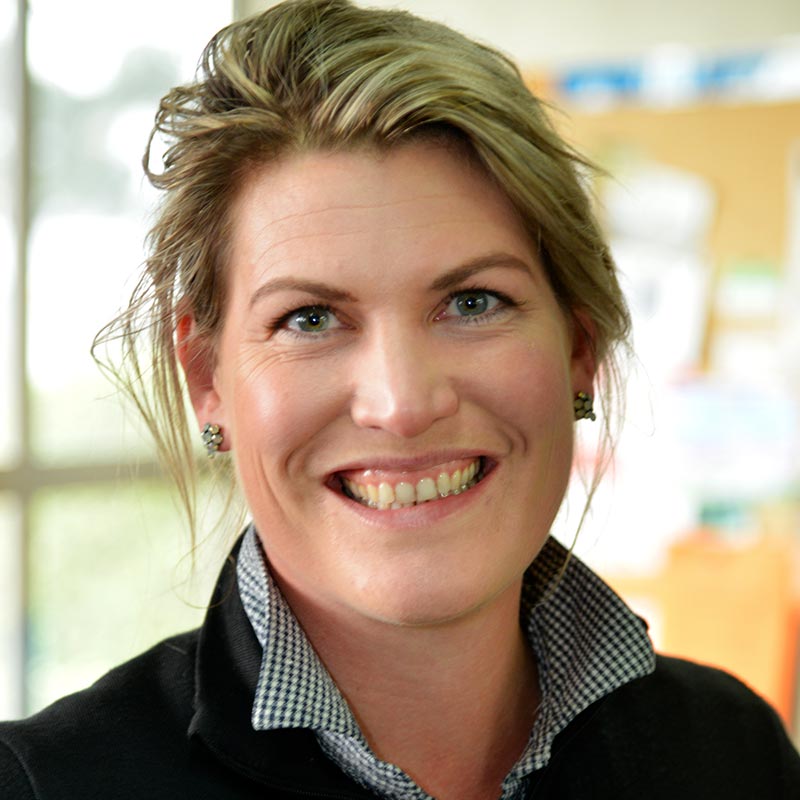 Production Animal Veterinarian
Anne started her vet journey at Utrecht University in the Netherlands. During her studies there, her parents and sister moved to sunny Hawke's Bay. After a holiday in NZ where she saw Geert and his Vet Services colleagues in action, Anne decided to transfer to Massey University, where she graduated in 2011. 
 Anne's first vet job was in the Deep South, in Gore/Tapanui where she worked with a full mix of species. After a few years there, is was time to explore the North Island, so she moved into a Dairy Vet job in Matamata/ Te Aroha. Finally, she truly saw the light and the decision was made to move to CHB and join Vet Services in early 2019. Anne enjoys working with a variety of species, but her true veterinary passion sits within the dairy industry where she loves the seasonal challenges and opportunities so typical of dairy farming in this country. 
In her spare time her and her partner are kept busy with their lifestyle block that contains a variety of animals, including (a lot of) quail birds, donkeys, her dog Coco, and a horse.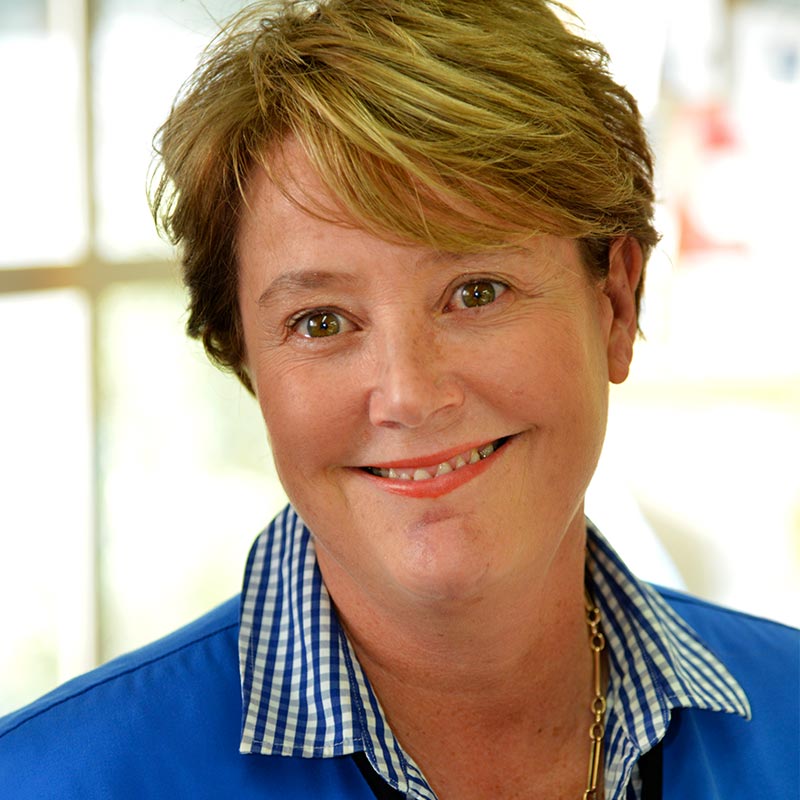 Companion Animal Veterinarian Group Leader
Caroline has been with our Waipukurau team since 1985. She is primarily involved in companion animal medicine and surgery but has a specialist interest in production animals due to her involvement with her own farming operations.   
Caroline is the immediate past President and Chair for the New Zealand Veterinary Association. And has been a key figure in the Association which is committed to safeguarding the high skills, continuing the development and ethical standards of the New Zealand veterinary profession.   
When not travelling to Wellington or working at Vet Services, she's on the family farm at Omakere in coastal Central Hawke's Bay.
Mixed Practice Veterinarian
Gabby's passion for animal health started from a young age as she watched her Dad and his colleagues working in their mixed practice vet clinic in Edendale. Gabby graduated from Massey University in 2014 and spent the first few years of her career working in Canterbury where she was given the opportunity to work with a variety of clients including large dairy, sheep, cattle and lifestyle farms.
After a big overseas adventure Gabby moved to the sunny Hawke's Bay and joined our busy Waipukurau Team. When she's not working you'll find Gabby helping her partner on the farm, cycling, hunting or playing sport.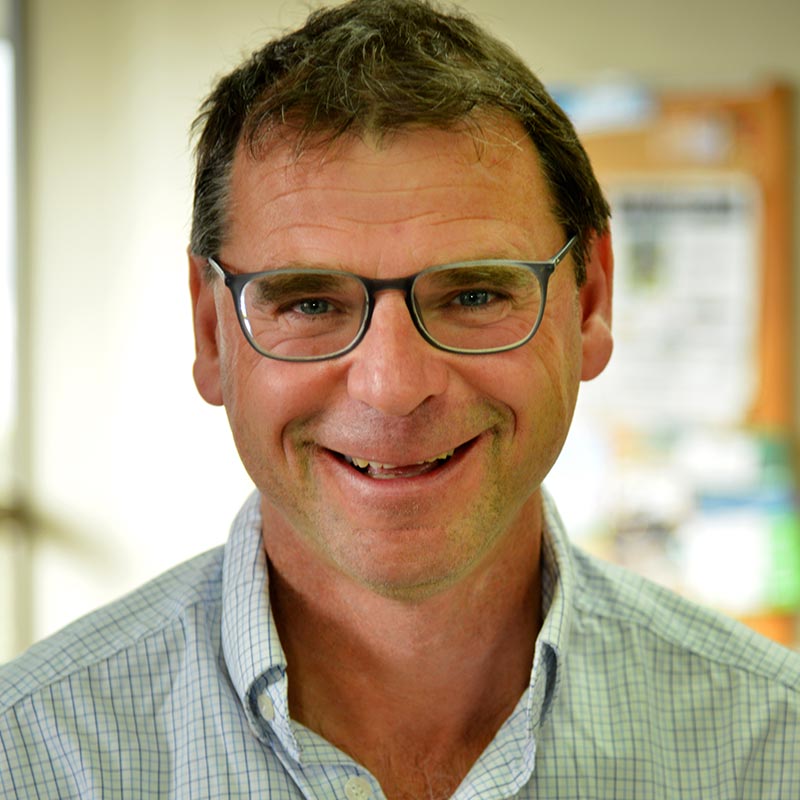 Production Animal Veterinarian
Harry has been with Vet Services since 2003 after emigrating from the UK and spending a couple of seasons in Taranaki. The lure of sheep and beef work drew him to Waipukurau where he is now more than happy to immerse himself in all aspects of production animal work. 
Outside of work he loves spending time with his family out and about in the greater Hawke's Bay region and has been heavily involved as a coach to the CHB junior football rep team.
Mixed Practice Veterinarian
Kathryn has production and companion animal experience and works four days per week (Tuesday- Friday), enjoying the variety of two days in companion animals and two days doing production animal work.Having previously worked in Taranaki she brings strong dairy experience into the practice with particular interests in calves, alongside her interest in all companion animals.
Outside of work Kathryn enjoys the challenges that come with owning a lifestyle block, a small business and fitting in family life with two young children.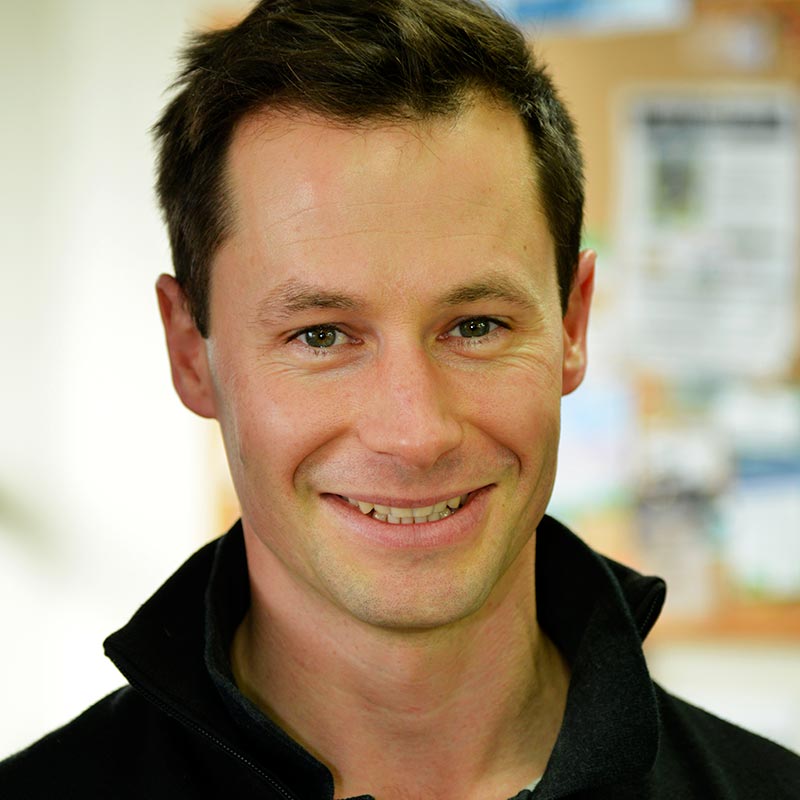 Equine Veterinarian Group Leader & Production Animal Veterinarian
Mike originally hails from the Canterbury plains. He started with Vet Services in 2011 after graduating from Massey University. Mike worked for three years in Waipukurau, where he established himself as a thorough clinician before taking eighteen months off to do his OE. Along with lots of travelling, Mike was lucky enough to get into some great equine clinics in England, upskilling himself before returning to Hawkes Bay in 2016. He has undertaken a range of further study including lameness, performance, dentistry, wound management and pre-purchase examinations.
In his spare time, Mike is an avid runner, outdoorsman, and traveller. Not one to sit still for too long, you'll likely catch him alongside his partner Tess, and their four-legged daughter Molly, up Te Mata peak.
Mixed Practice and Equine Veterinarian
Nicolette hails from the green dairy pasture of the Waikato but after graduating from Massey University, she made her home in Central Hawkes Bay. Nicolette wears many hats at Vet Services clinic with a particular interest in equine and working dog medicine. 
She spent her early years on the farm wrangling with a naughty pony in her attempt to make it into a stock horse. Today she fills her spare time running around the rugby field.
Nicolette loves the challenge that equine medicine provides and enjoys the physicality of working with horses while also utilising the precision often reserved for the small animal clinic.
Mixed Practice Veterinarian
Nicole joined the Vet Services team in early 2021 and originally hails from a sheep and beef farm in Dannevirke. 
After graduating from Massey University in 2018 Nicole spent 2 years in Taumarunui working as a mixed practice vet. During this period she spent her time working with sheep, beef, deer and a variety of small animal clients. 
Outside of work Nicole enjoys social sports, tramping and travelling. 
Companion Animal Veterinarian
Mixed Practice Veterinarian
Victor joined the Vet Services team in 2020, making the move across the saddle track after finishing his studies at Massey in 2019.
 Although he was born and raised in the hectic city life of Auckland, Victor's passion for the farming lifestyle has drawn him to the Hawke's Bay. 
He enjoys any outdoor activities including a variety of sports, hiking and skiing along with hunting and fishing. He tries to spend most weekends out and about looking for the next adventure. Always up for a laugh, Victor has a few favourite jokes which he's bound to let you in on.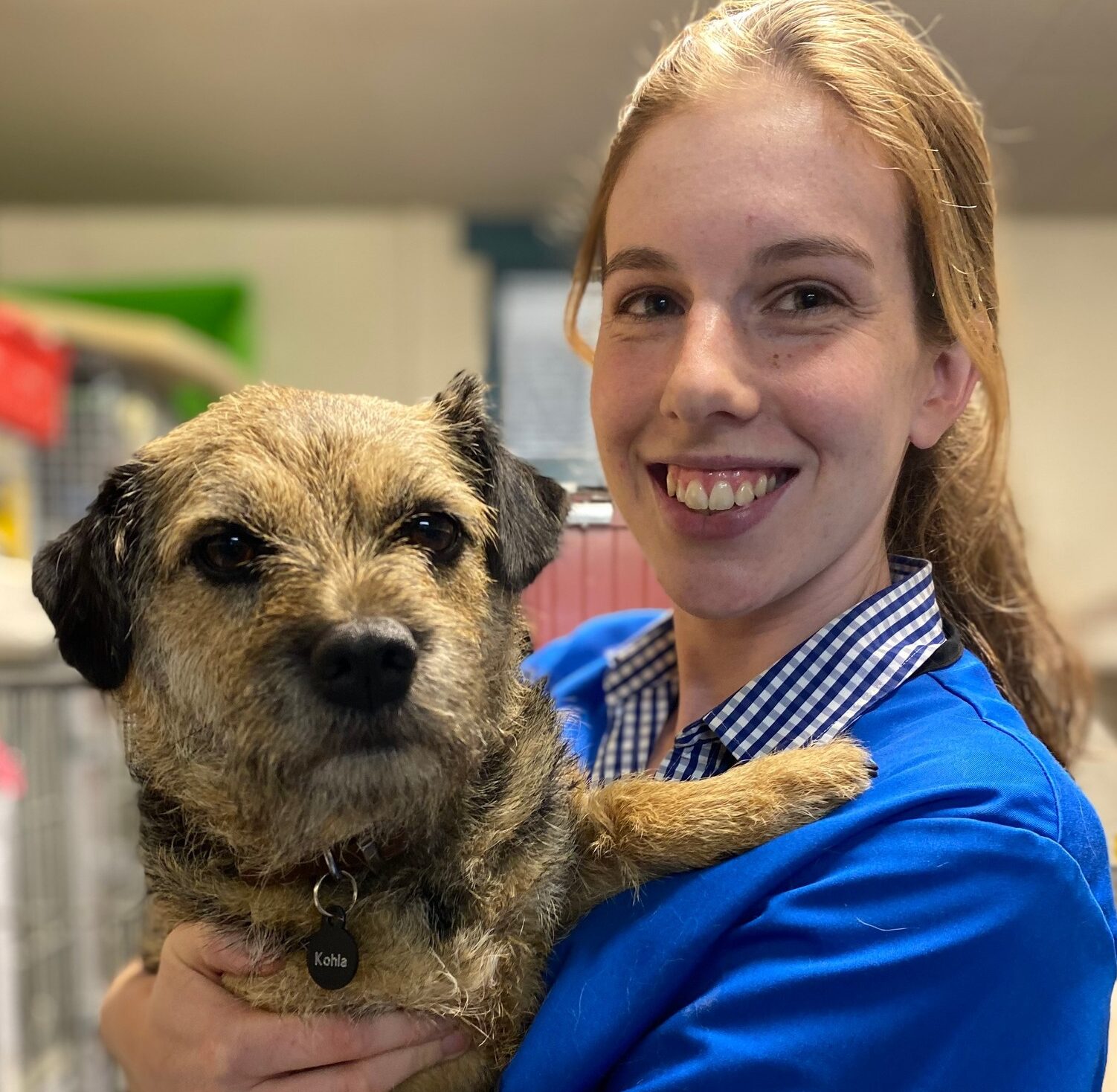 Mixed Practice Veterinarian 
Vet Nurse & Technician Team
Clinical Nurse Manager 
Anna graduated from Vocational School (in Germany) in 2010 and spent the first two years of her career working in a specialist small animal clinic with eight vets and twenty-two nurses. 
At the end of 2011 Anna travelled to Australia to gain some overseas experience. She was lucky enough to work on a camel farm in Alice Springs and in an Emergency Centre based in Adelaide. 
Anna and her friend Astrid emigrated from Germany together and began working for Vet Services in 2017 (Astrid works for our Napier Clinic). Her passion for animal health and overseas experience has been valuable to our team.
When she is not at work or running our popular puppy preschool classes, Anna enjoys the life she has built in Central Hawke's Bay with her husband Mike and their dogs, Ferm, Bella and Roo.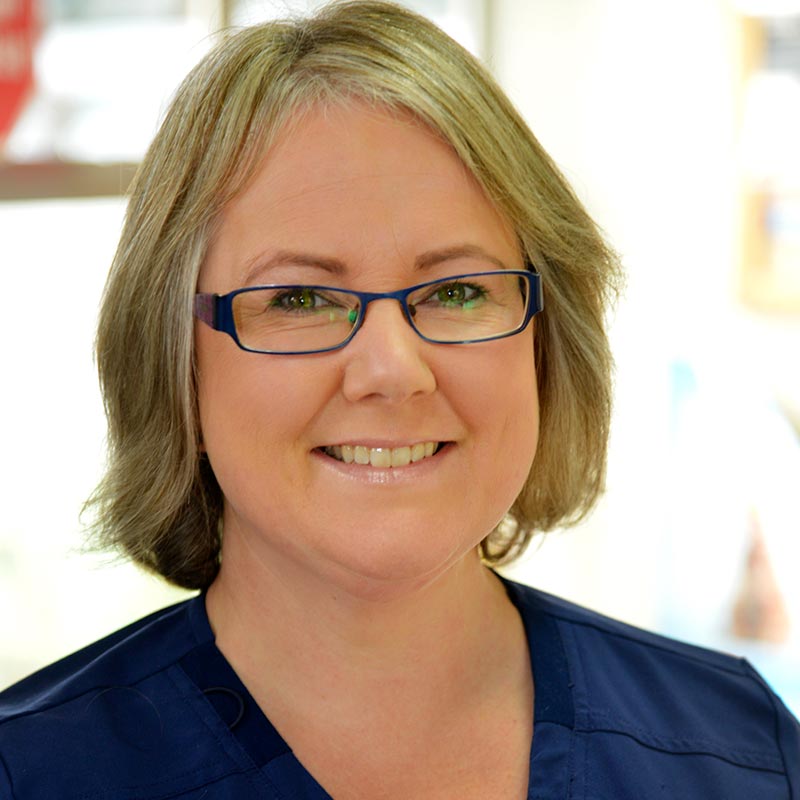 Administration Nurse Manager
Michelle graduated from Massey University in 2001 with a Diploma in Veterinary Nursing. Upon graduating she worked for a few years in New Zealand gaining experience in small animal practice.

In 2004 Michelle left for her OE and ended up settling in Glasgow, Scotland for 13years. While in Scotland she spent time in various small animal clinics, including Orthopaedic specialist, inner city practices, and emergency after hours. Whilst in Scotland she did some further study and obtained the Emergency Critical Care Veterinary Nursing Certificate. Also gained a husband, house and 2 kids.
When not at work Michelle will often be found in the paddock with the kids doing something fun on her parent's coloured sheep and alpaca farm.
Vet Nurse
Katy grew up around Central Hawkes Bay on a small lifestyle block in Tikokino. After finishing school, she moved to Perth to gain some life experience.  Katy received her certificate in veterinary nursing in 2019 and is continuing to study for her diploma part time while working at vet services. 
Katy enjoys vet nursing, but has a particular interest in lab work and diagnostics. 
In her spare time she likes to go on adventures with her partner around the sunny Hawkes Bay and beyond, and hanging out at home with her three cats, Winnie, Roger and Sebby.
Senior Vet Nurse
Lani graduated from EIT with a certificate in vet nursing in 2014 and moved to Central Hawke's Bay to join the Vet Services Waipukurau team. Whilst working she continued her studies and completed her diploma in 2017.  
Lani loves all areas of vet nursing but has a special interest in intensive care and pocket pets. 
When she is not at work Lani is a busy mum of a lively little boy, her dog, two cats and chickens. She loves exploring the great outdoors and is glad to call Central Hawke's Bay home.
Equine Technician / Vet Nurse
Libby joined our team in 2018 and has thrived in our large mixed animal practice. She has worked hard towards her Nursing Diploma and graduated in 2019. 
Libby has a passion for small animals but has a keen interest in the equine side of her veterinary nursing. In her spare time Libby enjoys traveling the north island competing in different events with her horses Beau and Eldorado, including side-saddle and ANZAC parades. 
When Libby isn't in the horsey scene, she can be found enjoying the great outdoors with her Swedish Vallhund dog Harold.
Senior Vet Nurse
Naida graduated with a Certificate in Vet Nursing in 2011 and joined VSHB in 2012. During her time with us she has completed her Diploma in Vet Nursing and worked in 4 of our clinics in a range of nursing roles.
Highlight of her career so far is working at Cave Veterinary Specialists in Somerset England where she became familiar with CT and MRI and other specialist care of companion animals. 
Her special interests are inpatient care and post op recovery including physiotherapy. 
Naida spent 2 years travelling UK and Europe with her partner and returned home to grow her fur-family of 34 dogs, a terrapin and two cats.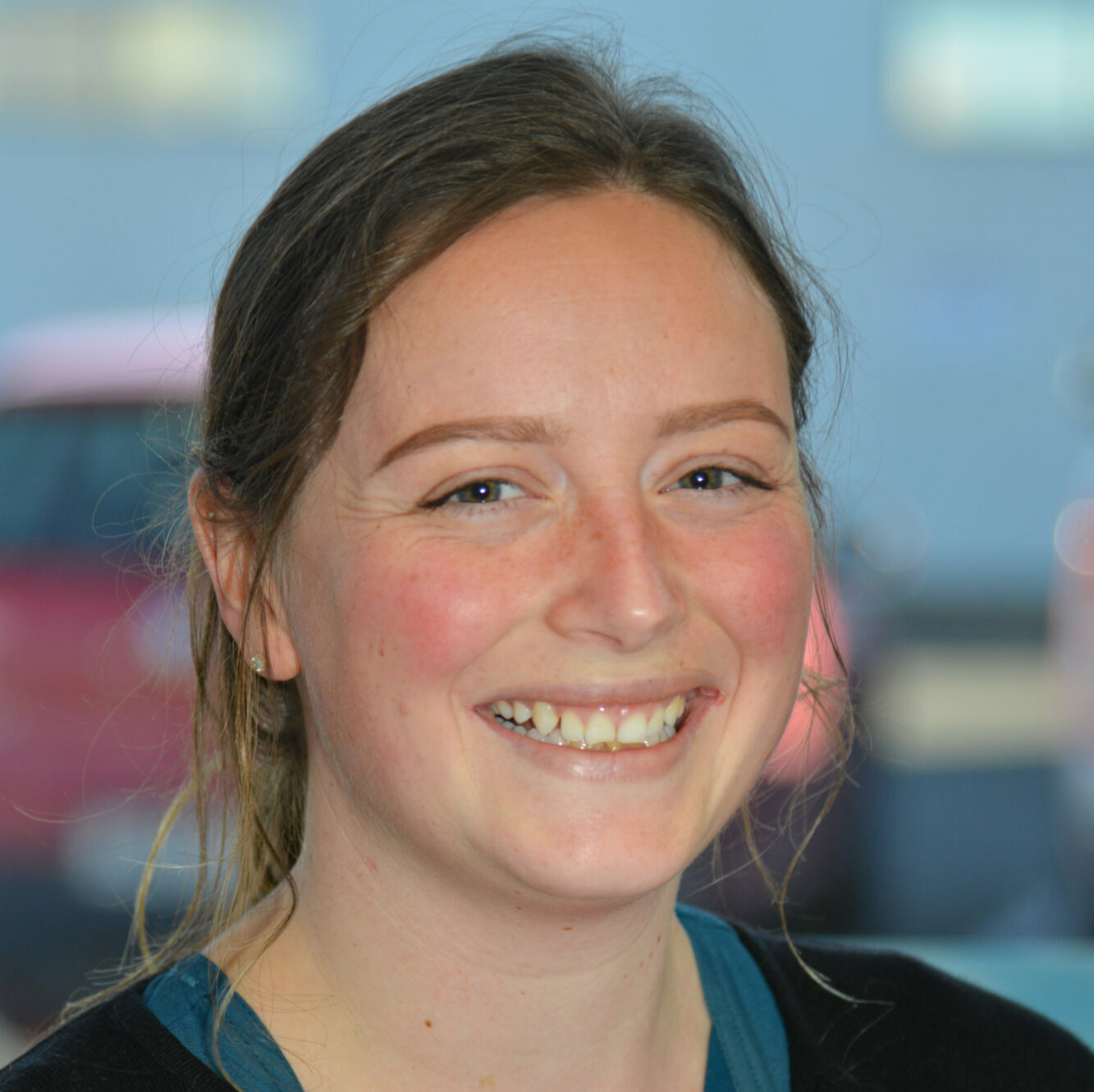 Vet Nurse
Portia has been working at Vet Service in Waipukurau since completing her studies at EIT in 2020 with a Diploma in Veterinary Nursing.
Portia has hands on farming experience including genetics and DNA sampling on lambs during long docking periods as well as sheep scanning, successfully raising calves yearly since 2016 and at home she'll be helping out with feeding piglets, raising baby fawns and orphan lambs during lambing season.
When not at the clinic you'll probably find Portia with her horses, on the mountain skiing or in the back country deer hunting. Her equestrian background had her either eventing or riding over the farm each weekend from a young age.
Vet Technician and Handyman
Steve was a seafarer for over 30 years and has sailed all over the world before deciding to settle on dry land in Waipukurau.
He is a helping hand to our entire team, he is often found maintaining the Waipukurau practice, machinery & equipment, and assisting the production animal team.
When he is not at work you will find Steve with his horses or at the track.
Dog Groomer & Vet Nurse
Karina has been grooming for Vet Services for over three years. She originally began sharing her time between both Dannevirke & Waipukurau clinics but soon found there was too much demand for one person and joined the Waipukurau team 5 days a week.
Karina knows her stuff! She was a vet nurse before joining the New Zealand Dog Groomers Association. Before children she worked for Massey University as a Surgical Vet Nurse educating veterinary students. 
She will look out for lumps or bumps, or any other abnormalities while working with your dog and have the vet team check them over if anything needs extra attention.
Retail & Customer Services Team
Production Animal Retail Assistant
Andy first started at Vet Services as a nurse based in our Hastings Clinic but joined our Waipukurau team after moving on to a sheep and beef farm east of Dannevirke with her husband. 
Over the years, Andy has worked in many areas of the business and is now based in the large animal retail shop, helping clients with their production animal needs. She enjoys the variety of work, the many challenges farming brings, and helping people achieve the best results with their stock, especially around lambing and calving time!
When she is not working, Andy loves spending time with John on their farm with her 3 busy children. She can often be found following the boy's rugby or riding with her daughter. 
Retail Group Manager
Arron is the Vet Services Hawke's Bay retail group manager where he works closely with production animal clients, vet staff and supplier companies. He re-joined Vet Services in February 2016 after previously working for Vet Services in Hastings in the early 2000's. 
In between this time, he primarily worked in the rural banking sector after starting his career in a farm merchandise store in Waipukurau. Outside of work he enjoys time with family, Wednesday night tennis and is an avid sports follower.
Marketing and Social Media Coordinator
Grace joined the Vet Services Team as Marketing and Social Media Coordinator in March 2020. She has a background in communications, sales and marketing.  
Grace has always had a keen interest in animals and was lucky enough to grow up riding horses and collecting pets in sunny Hawke's Bay. She studied in Wellington before saving up for her OE and heading to London. After moving home in late 2019, Grace worked for the family business and spent lots of the summer travelling New Zealand and training her new pup, Whisky. Her friends and family still cannot believe she found a marketing job working for a vet company and gets to see adorable pets every day!
Outside of work Grace loves to keep social and make the most of the Bay's great food, wine, and beautiful beaches. 
Customer Service & Receptionist
Production Animal Retail Assistant
Hamish joined the Vet Services team in September 2020. Hamish previously worked with PGG Wrightson Waipukurau. He is predominantly based in Waipukurau and brings with him plenty of practical farming and product knowledge along with his exceptional customer service skills. Outside of work Hamish likes to keep fit and explore the best of what Hawke's Bay has to offer.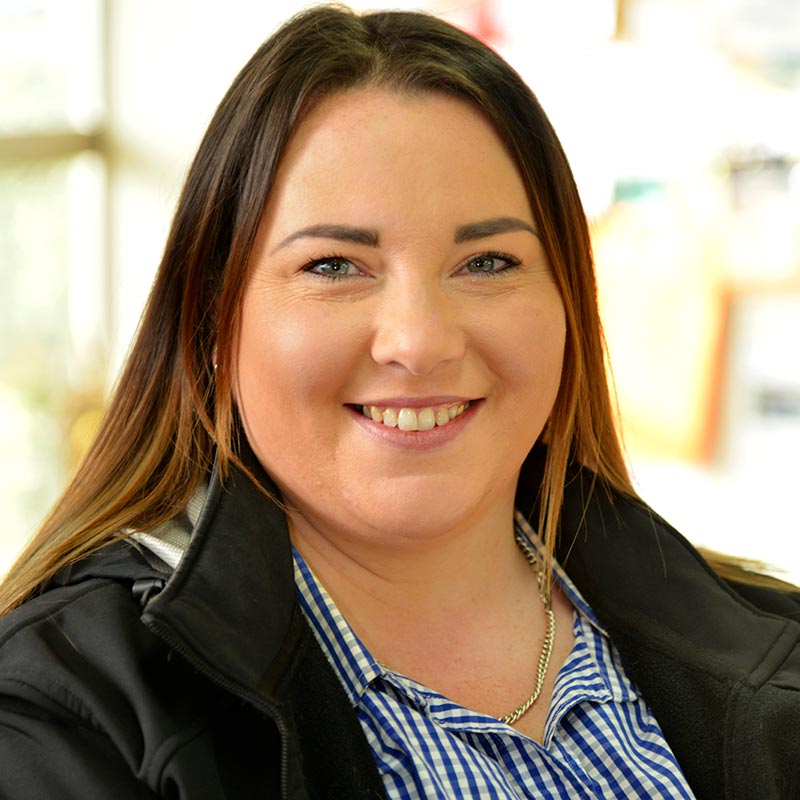 Customer Service & Receptionist
Originally from the Waikato, Family Dairy farm in Korakonui.
Graduated 2003 Veterinary nursing & Animal Care National Certificate Bay Of Plenty Polytech
6 Years at Farmlands Trading Ltd Tauranga specialising in Pet and Equine Nutrition/Health.
9 Years in Retail Management OfficeMax and our Local Paper Plus.
Lived in Otane CHB since 2013
Started at Vet services after having Daugter Miley in October 2018.
Part time receptionist in Waipukurau, Love the work/family life balance, and loves her spending free time with the animals and Kids at home on the farm
Live on a Large Arable/Sheep & Beef Finishing Farm in Otane, with my partner Zane, Daughter Miley, Step Children Jaxyn and Storm, 3 Cats, 2 Dogs and 1 Show Pony.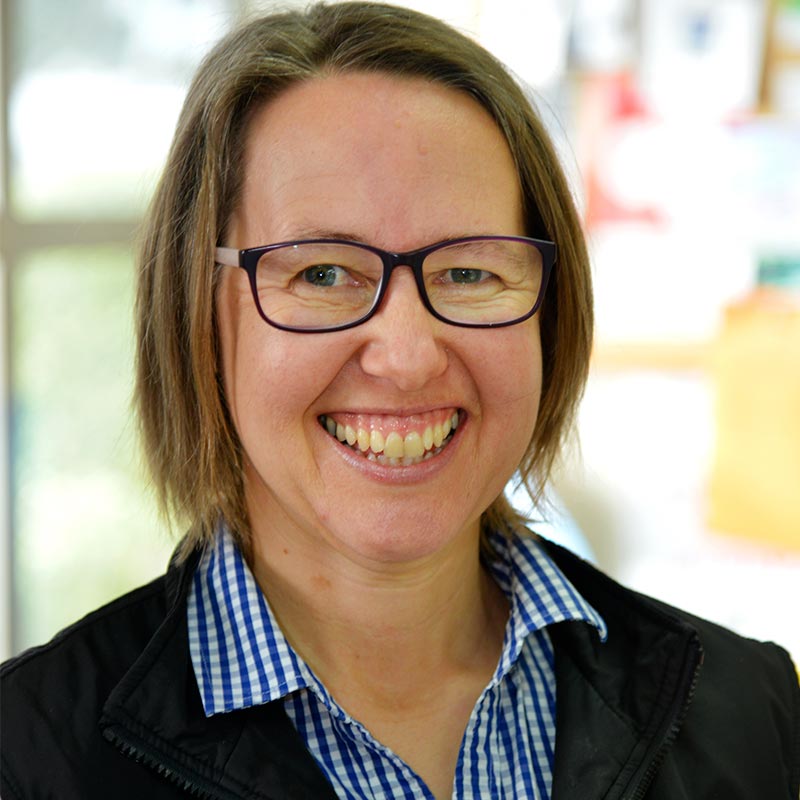 Customer Service & Receptionist
Heidi completed a Diploma in Vet Nursing in 2003. She worked in the Nelson area as a nurse before starting a family and moving to Waipukurau.She began working at Vet Services in 2010, where she now works as a part-time receptionist.
Heidi prides herself in being able to help her customers with her knowledge of food and product from many years in the veterinary industry.
Outside of work Heidi enjoys spending time with her amazing family, watching hockey, gardening, cooking and walking.
Business Services Manager 
Jane started at Vet Services in Waipukurau in 2017 in the Payroll & Accounts role. Originally from Palmerston North, Jane studied at Massey University before marrying a farmer and following him around the lower North Island, working in various accounts and administration roles before they settled in Central Hawke's Bay with their two boys. Jane enjoys the awesome team atmosphere at Vet Services and dealing with our great clients. Outside of work Jane enjoys spending time with her family and keeping fit.
Customer Service & Receptionist
Jess started here in April 2012 as a full-time receptionist, her background was in hospitality. Jess has a passion for customer service, animals and looking after 'her' staff. Jess has worked in all but our Wairarapa clinics helping out whenever needed. Jess has also been doing our after-hours phones for the last couple of years. When she is not at work (which is rare!) she is at home with her very active little boy or running around after 5 step kids! Life is never dull!
Customer Service & Receptionist
Joyce is originally from Holland. She planned on travelling New Zealand on a backpacking trip in 2007 and has never left!  Thirteen years later she has been all over the country with her pilot partner Steve living in Northland, Te Kuiti, Stratford, Hastings and finally settling with her family in Waipukurau. Joyce has always loved animals and volunteered at the Waipukurau SPCA before joining the Vet Services Team in an administration roll in 2018. When she is not at work, Joyce is kept very busy by her 4 kids, cat, and home renovations.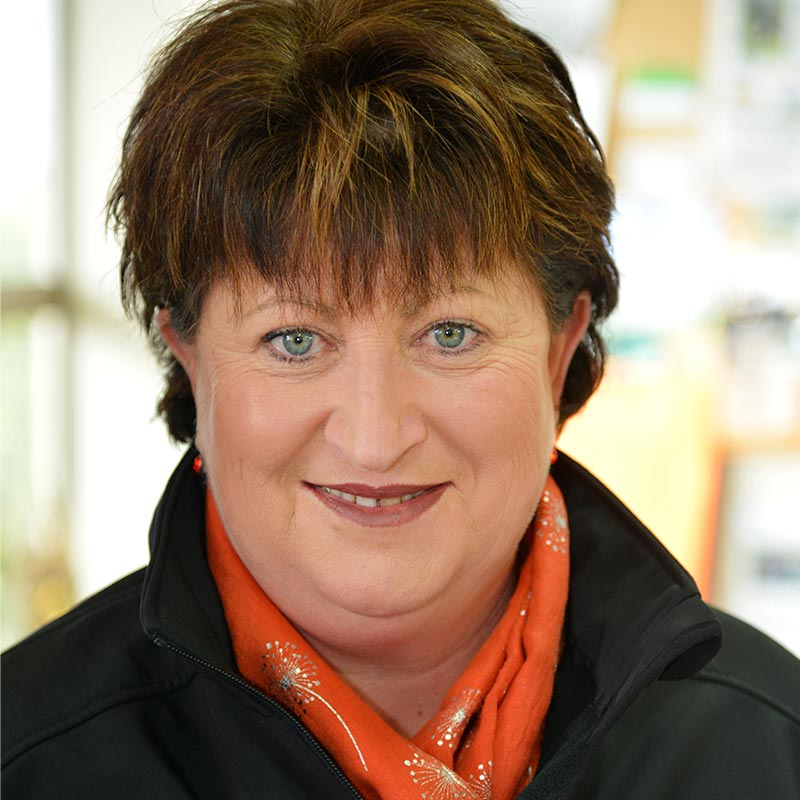 Customer Services and Production Animal Receptionist
Robyn started with us in 1985 as the sole receptionist in Waipukurau, then left to start her family in 1987. Robyn returned to the Waipukurau clinic in the retail shop in Oct 1996 in a job share role 2 days a week. Robyn worked in our Hasting's clinic for a few years while also working in Waipukurau. Robyn then moved to a small animal reception role 2 days a week before taking over her current large animal reception role. Robyn also did our afterhours phone for 20 years before retiring from that 2 years ago. Robyn has a wealth of clinic and client knowledge and loves the diversity of the job, as well as playing a few pranks/jokes along the way. Robyn is very sporty and has spent years on the netball side-line as a manager before retiring that role to concentrate on being a nana.