Waipukurau Results 
A low and slow approach to the season so far with counts rising steadily but not yet in the dangerous zone for most.  There have been reports locally of clinical cases on farm already, and farms that have tested multiple sites have shown us the differences we can see between paddocks even on the same farm.  This reinforces the need to test your own site if you are concerned rather than relying on the monitor sites – these are a good indicator of trends over the region.
Kathryn Sigvertsen, BVSc.
Hastings Results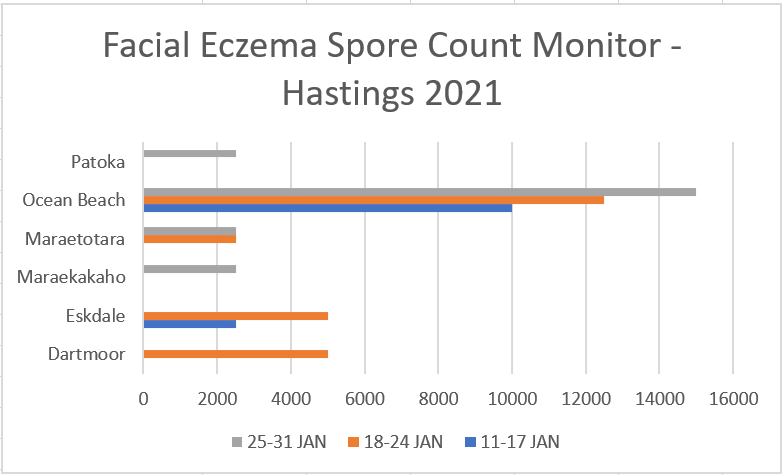 We are reporting low spore counts thanks to the dry conditions but this can change quickly so remember to bring your tests in.