Professional pet grooming services are offered across all clinics. 

Our Pet Grooming Services at a Quick Glance:
Catering for all dogs great and small, our groomers will be able to make your precious pooch look absolutely fabulous after a day of pampering!
Vet Services offer grooming services across all clinics – with three dedicated dog groomers who are supported by a team of qualified vet nurses.
Having a veterinary team on hand is a massive benefit for your furry friend, as we can offer added value and additional services while your pet is here.
Please contact your clinic if you would like to book your pet in for a grooming service.
Any additional vet recommended services will all be discussed with you before any procedures go ahead. 
Allow 6-8 weeks between grooms.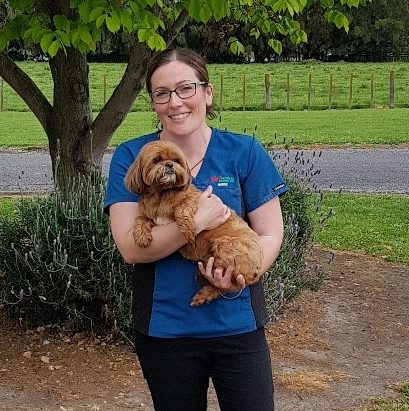 Dog Groomer Waipukurau 
Karina has been grooming for Vet Services for over three years. She originally began sharing her time between both Dannevirke & Waipukurau clinics but soon found there was too much demand for one person and joined the Waipukurau team 5 days a week.
Karina knows her stuff! She was a vet nurse before joining the New Zealand Dog Groomers Association. Before children she worked for Massey University as a Surgical Vet Nurse educating veterinary students. 
She will look out for lumps or bumps, or any other abnormalities while working with your dog and have the vet team check them over if anything needs extra attention. 
Dog Groomer Napier 
Adrienne started her grooming journey about 24 years ago as a bather/dryer and quite quickly progressed to actually grooming. She had a few years break while she trained and worked as a hairdresser, but eventually returned to doing what she loves the most – grooming and hanging out with dogs! 
Adrienne is a current member of the New Zealand Dog Groomers Association (NZDGA) and enjoys attending training and seminar weekends to further her skills and knowledge. 
In her spare time Adrienne enjoys showing her toy poodle. She showed and bred her griffons for 20 years.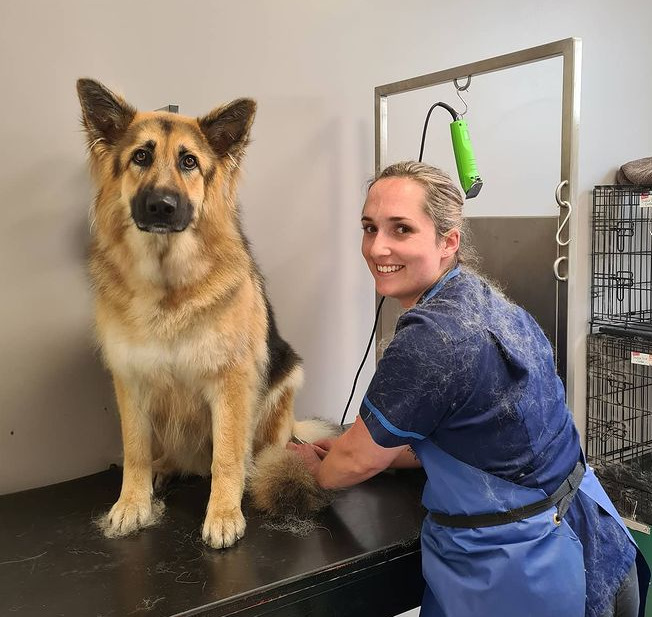 Dog Groomer Dannevirke 
It's a fashion parade in the grooming room between who wore the fluff best!!!
Brianna began grooming at Vet Services Dannevirke in 2020 and has been a delight to have in the team. 
She has qualifications as both a veterinary nursing assistant and a certified dog groomer, which means your precious pet is in very capable hands. 
From small to large dogs and even working dogs to cats, Bri can tackle anything!