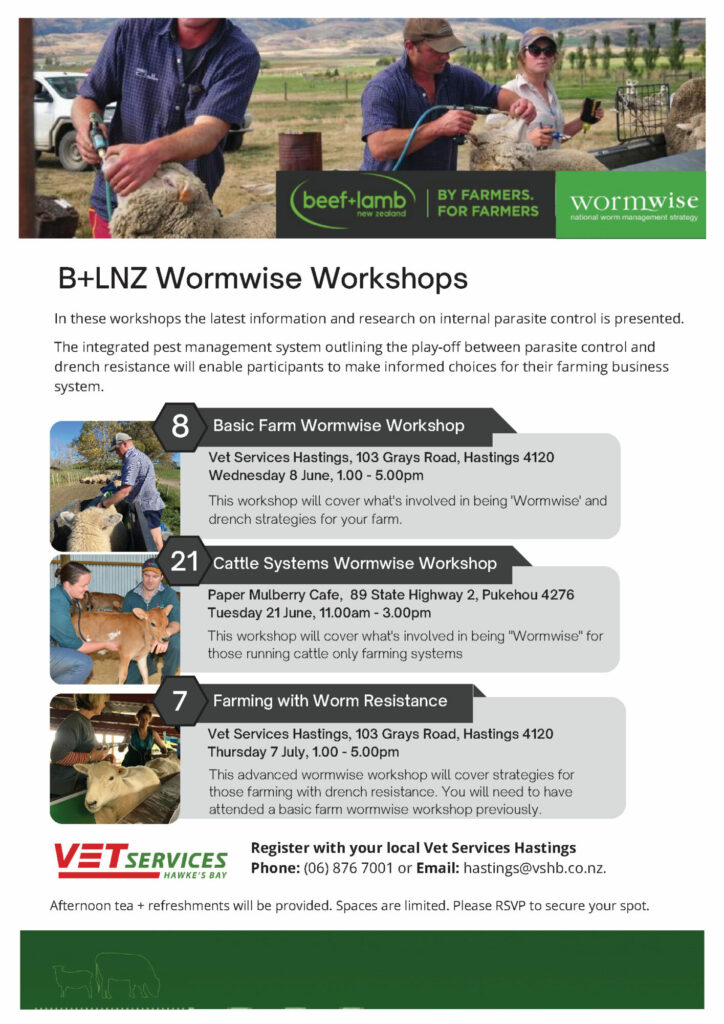 B+LNZ Wormwise Workshops – Hawkes Bay 2022
Sheep and Cattle Parasite resistance is the number one animal health issue facing farms across New Zealand.
B+LNZ Wormwise Workshops provide the latest information and research on internal parasite control and outline how an integrated pest management system can help farm sheep and beef cattle into the future.
We have three Wormwise Workshops coming up.
Basic Farm Wormwise Workshop, Wednesday 8 June, 1.00 – 5.00pm
Cattle Systems Wormwise Workshop, Tuesday 21 June, 11.00am – 3.00pm
Farming with Worm Resistance, 7 July, 1.00 – 5.00pm
If you would like to attend one of these workshops please RSVP with Julie in our Hastings clinic (06 876 7001) or send us a message with your details