Working dogs are an asset to any farmer and are becoming an increasingly large investment. The lifetime value of a useful working dog is estimated to be $40,000 with dogs fulfilling roles other staff cannot replace. With this in mind, as the temperature drops and we make sure we have enough firewood and warm socks for ourselves this winter, take a second to think about your team of dogs too. Here are a few simple ways to keep your dogs healthy and warm during winter.
One of the most important factors for working dog performance is nutrition. With some dogs running over 60km/day at speeds of 20-30km/hr, suitable feeding ensures dogs work better for longer. Dogs that are fed appropriate levels of protein (with optimal diets containing 30-32% protein and 20-30% fat) sustain less musculoskeletal injuries than dogs that are not. Diets recommended by Vet Service Hawkes Bay include Royal Canin 4800 and Black Hawk Working dog. While these diets may be more expensive per bag compared to other commercial diets, less food is needed to meet the same nutritional requirements and dogs have the energy to work all day. See our May 22 feeding guides below
In recent years there has been a real push to improve kennel conditions and to provide bedding and jackets for dogs in winter, and for good reasons! When the temperature inside the kennel drops below 20°C your dogs will be using energy just to keep warm. Dogs that shiver to try and regulate their body temperature overnight are burning energy from their evening meal which would normally be saved for work the following day and are harder to keep condition on. Older dogs and those with arthritis are often stiff and slow in the morning, taking time to warm up and making them more susceptible to injury. Some simple alterations like filling gaps, adding insulation or reducing the size of the front opening may make big improvements.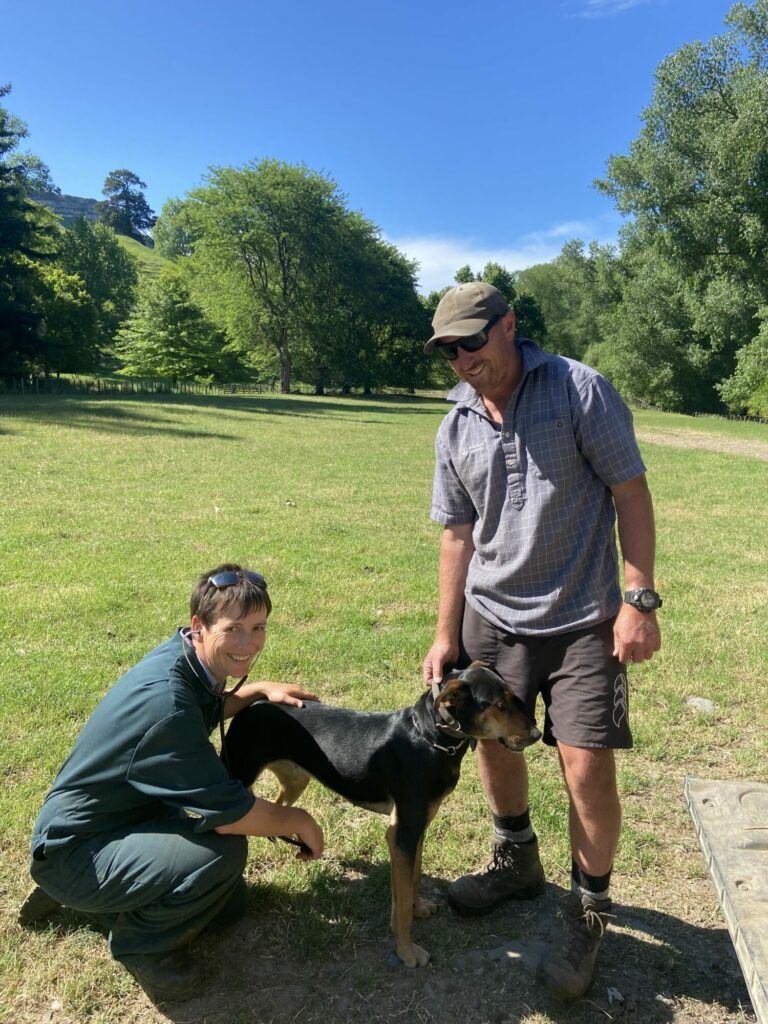 Providing your team with jackets is a really easy and appreciated addition over the winter, especially helping those older dogs with arthritic legs and backs to help hold their body condition and help with reducing stiffness in these joints. They are also highly effective to protect against inclement weather wind-chill while travelling on trailers and bikes. We have had a lot of great feedback from farmers that have adopted the use of jackets, some even boast that their team line up for them at the end of the day.
It is important to remember that working dogs are athletes and deserve to be treated as such. A good dog is an invaluable resource, so providing them with a good diet, a warm dry kennel and early veterinary care will enable them to work a long and productive life.
Working dogs are a large part of Vet Services' canine patients. We understand the valuable role and expectations placed on your working team and are dedicated to providing your dogs with excellent and trusted care so that they can reach their working potential. If you would like to know more about the benefits of our working dog programme consisting of a yearly on-farm health check, vaccinations and clinic examination please contact your local clinic.