A paralysed dog has managed to defy the odds and learn how to walk again, thanks to the persistence of her owners and the team at Vet Services Waipukurau.
It's believed that Kaz, a nine-year-old heading dog, was kicked by a deer during a busy day on the farm.
At first her owner thought Kaz had only suffered a minor injury as she continued to work – however at the end of the day she failed to return home. The family retraced their afternoon and found her lying in a paddock unable to move.
Despite her paralysis, Kaz had no obvious wounds or bruising and she didn't appear to be in pain. After discussing their options with the vet, her owners turned down a referral and instead decided to go ahead with 48-72 hours of supportive veterinary care and monitoring.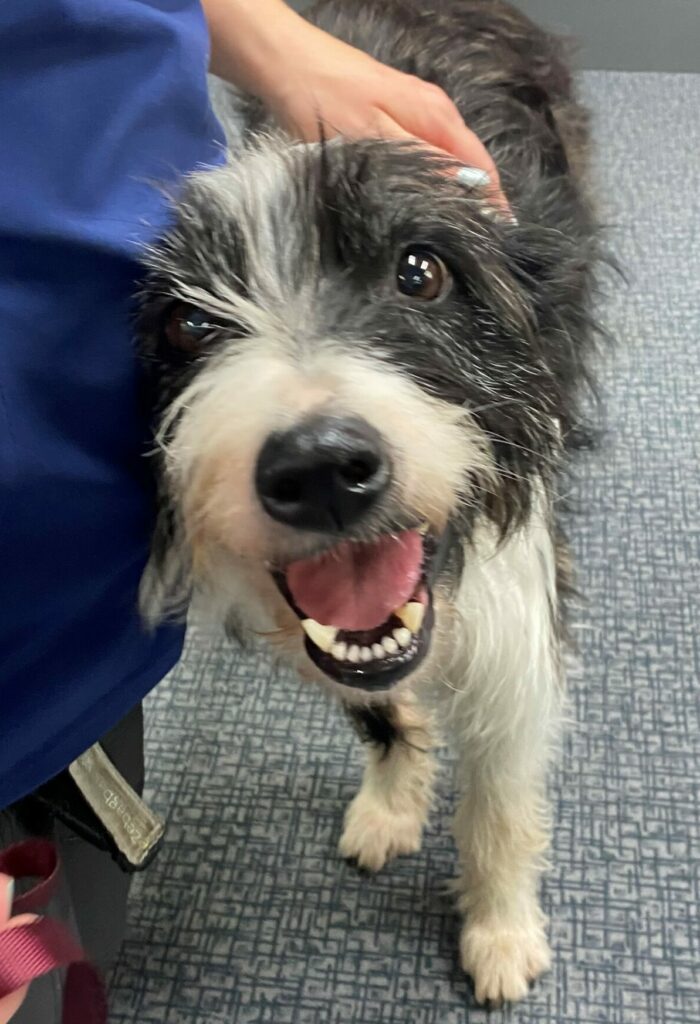 Despite a guarded prognosis and little improvement over those 72 hours, our veterinary team didn't want to give up on the sweet heading dog and decided to continue with treatment.
After days of sling 'walking' physical therapy, Kaz showed signs of learning how to use her muscles again when she began moving her right hand side. Early one morning the kennel nurse arrived to find Kaz had made a miraculous improvement over night. She was now lifting her right hind leg for belly pats and moving all limbs. Just a few days later she was standing on three legs and started her slow, wobbly recovery!
Although it is unlikely that Kaz will ever work on the farm again, her owners describe her as "a star both on and off the farm" and are thrilled to have her home again.