Hastings Results
The majority of this week's spore counts were in the 0,000-5,000 (low) range. The average count across the region was just over 5000, and remains unchanged from the last 3 weeks. One of the sites on Ocean Beach Road remained at 20,000. Spore counts match last year's trend at this stage.
Trend graph of 2021 spore counts compared with last year's data.

It is expected the counts will rise after the rain, but with little promised over the next few weeks, spore counts are likely to remain low. Pastures contain a lot of dead matter and soil temperatures remain high, add the moisture and counts will rise.
If you're putting the ram out in the next few weeks, consider treating rams and ewes with zinc capsules to protect sheep in case spore counts rise during the mating period, this will help prevent poor scanning performance.  It doesn't take much of a drop in lamb production to justify the $4.45 investment to protect a ewe during a critical time of the production cycle.
Waipukurau Results
Spore counts are maintaining at about the same level as the past few weeks.  There is variation still between paddocks within an area but with the highest count at 30,000 we are still in a relatively low risk zone. The NZ national trend has dropped slightly in the past week but we are still early in the season so watch this space.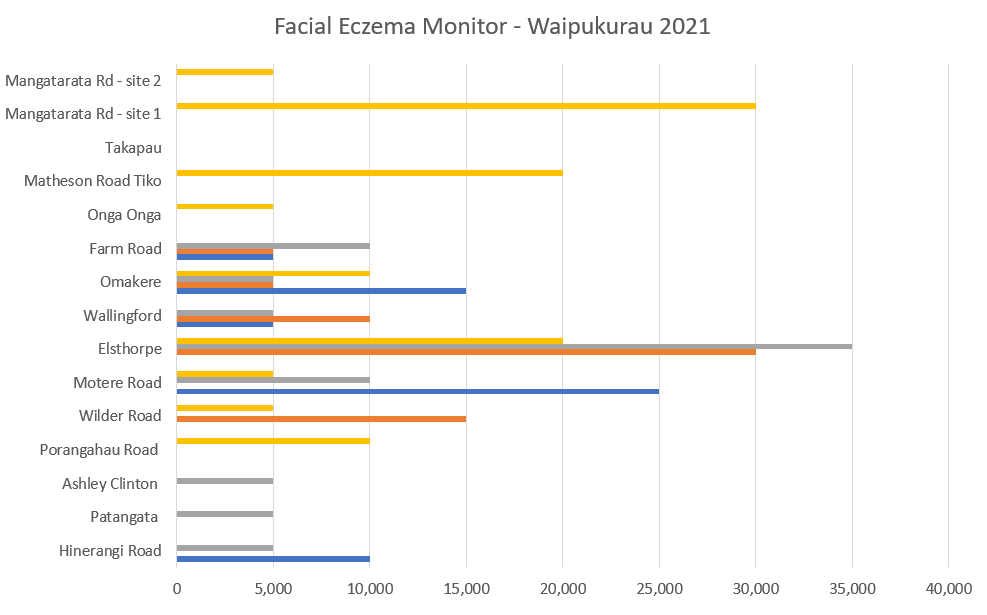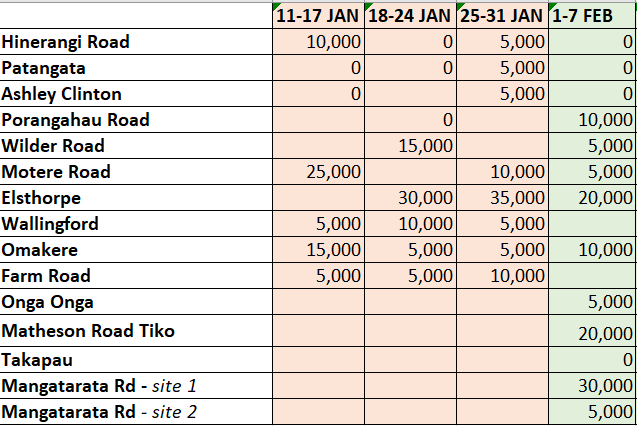 Disclaimer
This information is provided to keep you informed of the facial eczema risk in Hawkes Bay. It is provided as a guide only. Pasture spore counts can vary considerably across the region or even across a farm, for more specific advice for your property you should consult your Veterinary to devise your own risk management plan and conduct your own spore counting.