This week's pasture spore counts – Week ending January 24, 2021
Not unexpectedly with so much long, rank grass beginning to build we are seeing our first FE spores of the year.
The warm, humid weather is also a concern. However counts at this stage are thankfully low and so not require any immediate intervention.
Nonetheless the season has just begun and things are certainly stacking up for some high counts if conditions persist STAY VIGILANT! Don't forget that even low spore intakes over prolonged period can cause damage to them liver.
Waipukurau Results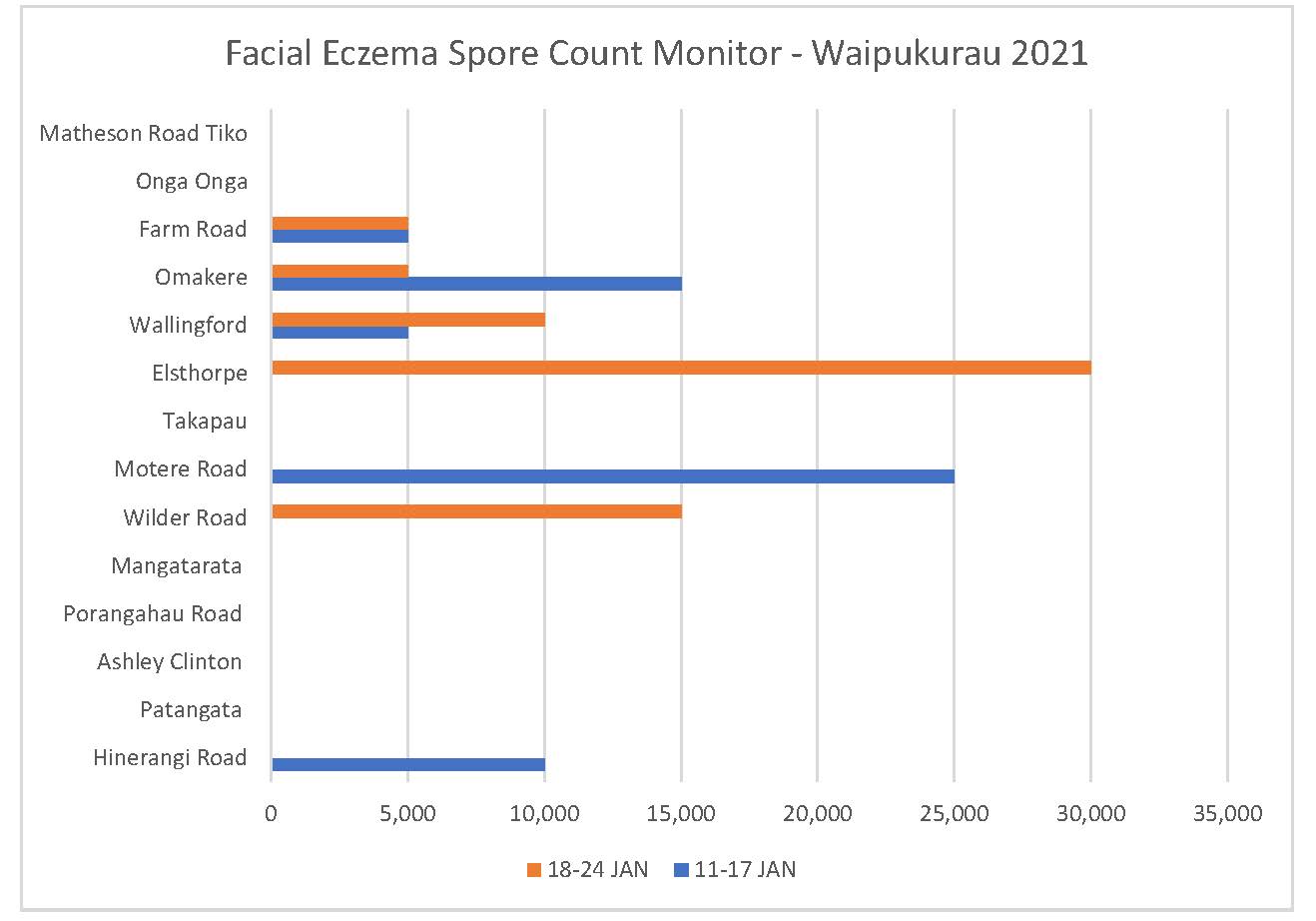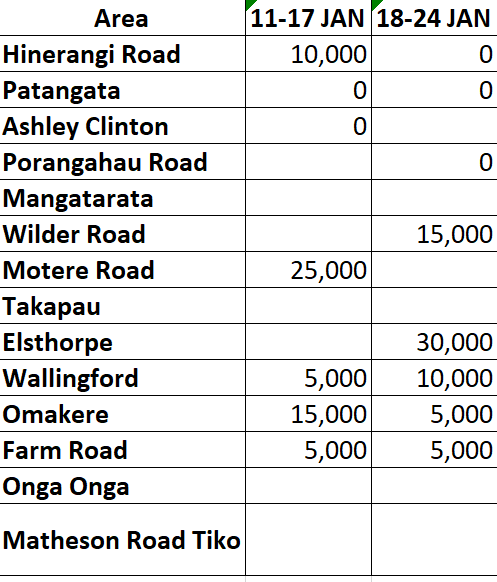 Hastings Results