Slug bait (metaldehyde) can be fatal to dogs.  They are attracted to it so it needs to be locked away, even being on a high shelf dogs will seek it out or scavenge if it gets knocked off.  Signs of poisoning range from slight muscle twitches/tremours to full blown seizures.  Even with intensive, emergency treatment, many dogs still die.
Over the long weekend, our After-Hours team looked after two emergency cases with young dogs who had found and ingested slug bait (separate cases!). Fortunately, their owners acted quickly and were able to get them in to the clinic in time for urgent veterinary care. Read their stories below.
Zeus's Story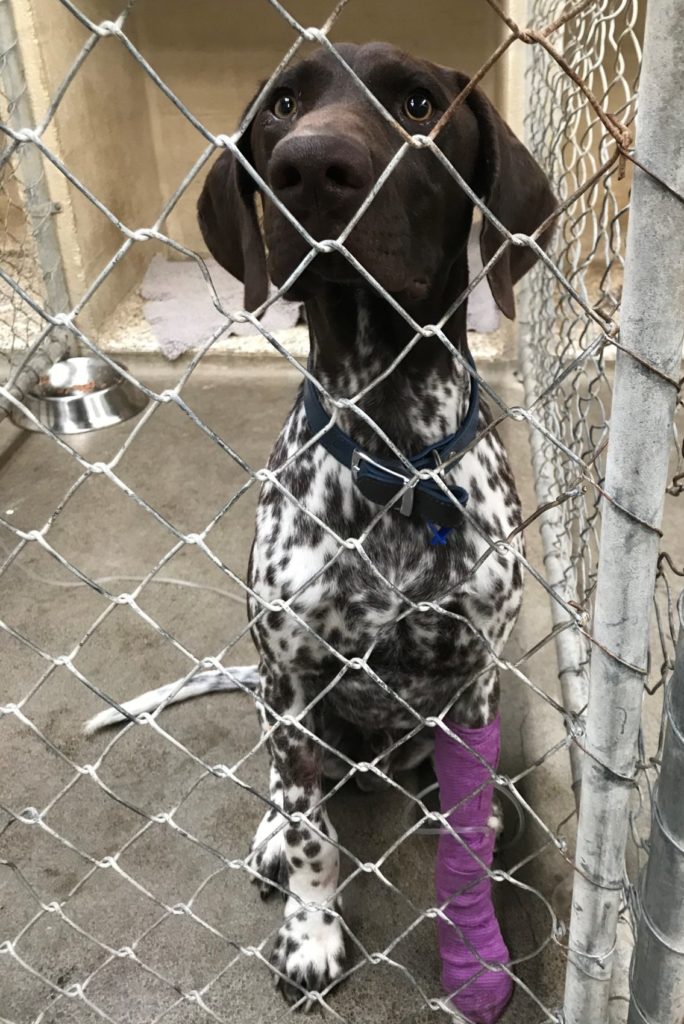 Zeus's owner arrived home from work to find him seizuring, and rushed him straight into the clinic.  It was clear he was in a bad way and he needed emergency treatment – he had managed to find some slug bait.  Slug bait is often fatal to dogs even with aggressive treatment, and there is no antidote just supportive care.
Zeus was given medication to stop the seizures and put him under anaesthetic until the toxin could pass through.  This needs almost constant monitoring as they are unable to regulate their own temperature.  Zeus needed intravenous fluids, oxygen therapy, warming mats, blankets, a supportive cradle, blood oxygen and temperature monitoring, enemas to remove the bait as it passed through, and fine tuning of his anaesthetic to prevent further seizures.  After 36 hours, he started to come around without any seizures and could be weaned off the medications, and a few hours after that he was bright and happy, almost back to normal.
Zeus's photos: Zeus (left) in his darkest moments, with oxygen therapy, warm air blanket, survival blanket, IV fluids, fluid warming, soft bedding and cradle to keep him upright, plus his monitoring devices. Zues (Right) Recovered and ready to go home the next morning.
Bella's Story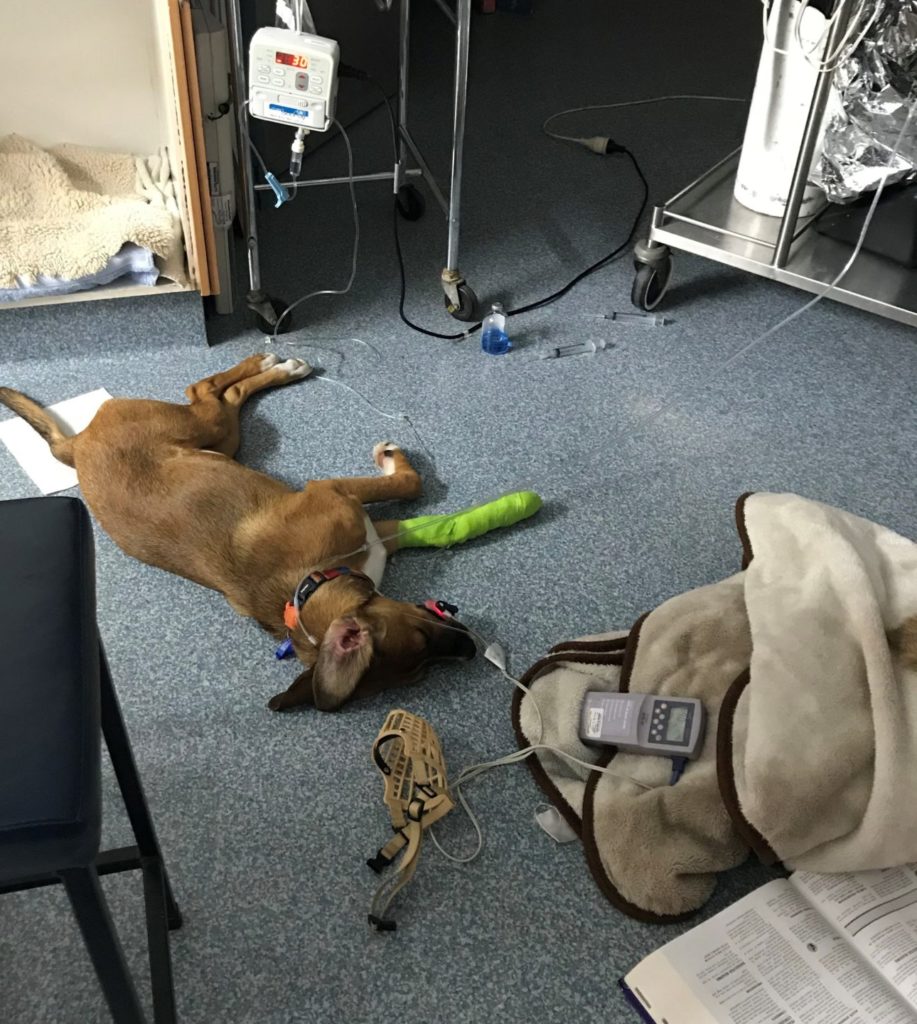 Bella's owners noticed that she had some funny behaviours, had begun twitching and was a little unsteady in her back end late one night (see video at bottom of page).  They phoned the clinic and the after hours receptionist asked if there was any possibility she could have eaten slug bait – yes, they had a box that had been chewed open, so an emergency trip to the clinic followed!
Bella was not yet seizuring so was given medication to make her vomit, and she brought up a large amount of green product.  She also got given activated charcoal, which is a toxin binder, to soak up he toxin as it passes through the gut. She also received muscle relaxing medication to try to reduce the tremours.  Despite these treatments, Bella's signs progressed, she was very sensitive to any noises or stimulation, and her tremours got worse. Bella, like Zeus, needed to be anaesthetised.
Bella required anaesthetising to stop the tremours, her body temperature was high from all the twitching muscle activity so she was placed on the cool floor, received oxygen therapy, intravenous fluids, blood oxygen monitoring
Like Zeus, Bella required intensive monitoring throughout the night, and started to come around later the following day, with no more twitching. She was able to go home the following morning.