Regional average spore counts are around the 25,000 mark, with hotspots across the region, indicating the risk is not over yet. One of the sites on Ocean Beach Road is still 115,000. Best advice is to monitor the spore counts on your pastures to assess risk more accurately.
Hastings Results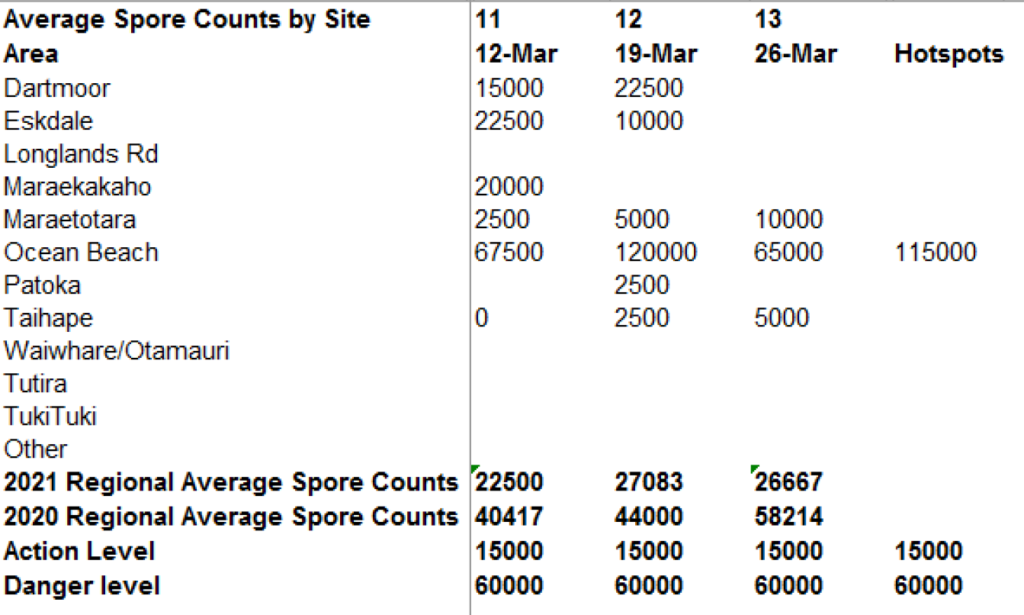 Waipukurau Results
Further spore count rises could occur quickly with the right conditions.
It is important to keep monitoring the spore counts, the risk period runs into May and can change quickly. Regular monitoring and reviewing your action plan is key.
Mitigation options to think about
 Identifying high and low areas on your place by spore counting
 Prioritising most at risk stock (replacements ewe lambs/heifer calves) on the safest pastures
 Avoid grazing to low residuals
 Zinc treatments – boluses, zinc oxide, zinc trough/water treatments (cattle)
 Reducing spore loading by supplementary feeding
 Spraying selected paddocks with a fungicide (talk to us about paddock selection criteria)
 Sell saleable stock